Flappy Fin & Friends release brings bird alternative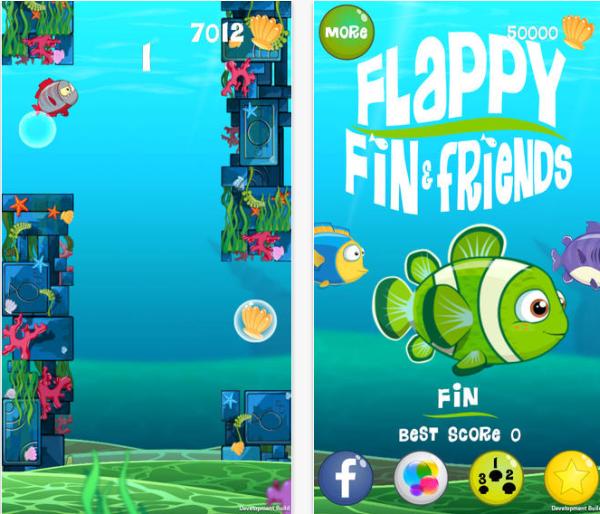 The hugely popular Flappy Bird game has long gone but the idea behind the game has now seen many copies both good and bad, and now we have news of the Flappy Fin & Friends release that brings a bird alternative.
Since Flappy Bird was taken down off the App Store and Google Play we have seen a number of similar games become available such as a horse themed offering and a Miley Cyrus game that used a Wrecking Ball.
Now courtesy of Go Games we have Flappy Fin & Friends for both the Android and iOS platforms which see users trying to help Fin and his friends escape underwater caves while avoiding a number of objects, and as you go collecting shells.
The game is promised to be fun and challenging that will have you hooked in no time, and you can compare your score with your Facebook and Game Centre friends and check out the demo video we have embedded for you below.
It has already received some positive reviews and Flappy Fin & Friends can be found free on the App Store for owners of the iPhone, iPad, and iPod Touch running iOS 5.1 or later, or on Google Play for devices running Android 2.2 or later.