Flying Cyrus Wrecking Ball game, Flappy Bird revisited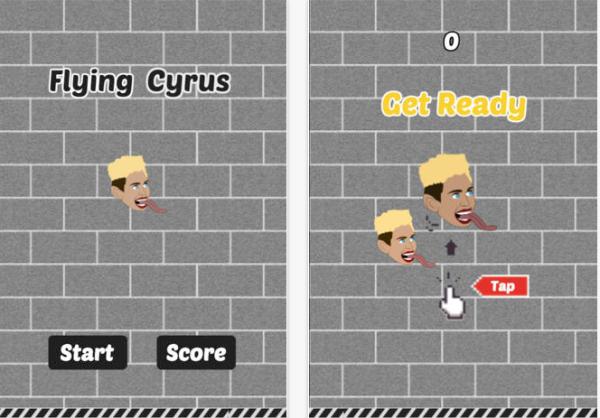 The taking down of the hugely popular Flappy Bird game caused quite a stir in the mobile world, and has also resulted in a number of rip off games being released, which can certainly be said about the Flying Cyrus Wrecking Ball game that is Flappy Bird revisited.
We heard recently that both Apple and Google had begun rejecting apps that were basically ripping off the fact that the Flappy Bird game had been removed from the respective App Stores. Despite this a game titled Flying Cyrus — Wrecking Ball has been released to the App Store and Google Play.
The game is also taking off the video that accompanied the song of the same name that the pop star released back in the summer of last year. The game basically requires users to tap the screen on their mobile device to avoid the obstacles such as a wrecking ball and hammer.
Your aim is to try and gain 7 medals of a variety of colours going up to gold that has an insane level, and many of the users that have already played the game have called it a Flappy Bird type experience. We have already provided you with some other alternatives, but Flying Cyrus is available free on the App Store or Google Play.
Have you played this game or do you know of something better?