Samsung Galaxy S5 design may have saved letdown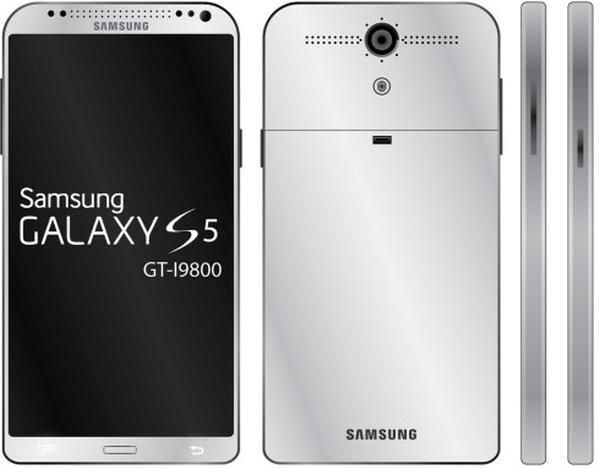 Earlier this week after months of rumours and speculation the world was treated to its first official look at the Samsung Galaxy S5. Now it could have been partly down to these rumours that many felt a bit underwhelmed with the device, but the Galaxy S5 design we have for you today may have saved some of this letdown.
The launch of the Samsung Galaxy S5 certainly left many watchers disappointed in the device with many thinking that it is just a bumped up version of last year's model, which includes a slightly larger display and that fingerprint scanner sitting on the home button.
Leading up to the launch of the device we saw a number of concept phone ideas for the handset, and they continue to emerge just like the image that you can see on this page. The design has been put up on Flickr by a user going under the name of GTONE339.
The device borrows the design of the Samsung Galaxy S2 with its squarer feel and look but this handset could be manufactured from that elusive aluminium body that so many fans of the company now want, although going on recent rumours this may still happen at some point this year.
This design also has a top ear piece that looks like it has come straight off the HTC One, while the rear camera is certainly a lot more discrete than the real Galaxy S5 that has just been announced. There wouldn't be any room for the fingerprint scanner on this design but it could have gone on the rumours that it would be embedded in the display instead.
Are you disappointed in the Samsung Galaxy S5 design, and do you prefer this one instead?
Source: Concept Phones.