New HTC One M8 AT&T and Verizon promo tantalizers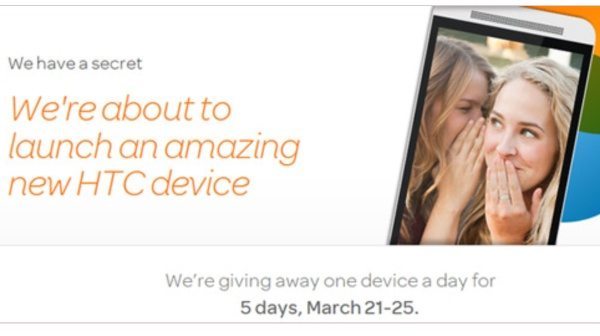 One of the most hotly anticipated smartphones of the year is the HTC One for 2014. Recently some retail marketing materials for Verizon appeared for the HTC One (M8), and now Verizon has released teaser banners for the device. As well as this, AT&T has also got in on the act with a promo tantaliser for the HTC M8 before its release.
The phone will be unveiled at an event on March 25th, so there's just three more days to go. We've already heard that the phone will be available to purchase from some retailers in the UK on the same day, straight after the event. That's great news for those who have been waiting for a release date, although it hasn't been confirmed if this will be the case for other regions.
The new Verizon promo banners for the HTC One M8 say, "Get ready to hit refresh on March 25 at 1PM PT." The event is taking place at 11am PT / 8am ET, so it's possible that the phone could also be available in the US just moments after the event wraps up. Another possibility is that Verizon might start taking pre-orders at that time, but as we already know the phone will be available on the same day in the UK, this now looks like a distinct possibility for Verizon customers too.
Turning our attention to AT&T, the carrier is giving away some free HTC One M8s. There will be five units up for grabs over five days and the promotion began yesterday and will run through March 25. This promo is only available for US residents but you can check out more details at the source below. AT&T has also given an off-contract HTC One M8 price of $639.99.
Everything is coming together nicely for the event on March 25th, and you can find out more about the countdown and live streaming in our previous article here. Are you excitedly waiting for the new HTC One M8?
Sources: AT&T and Android Central Forums
Via: GSMArena