iPhone 5S and 5 Mophie Space Pack case UK release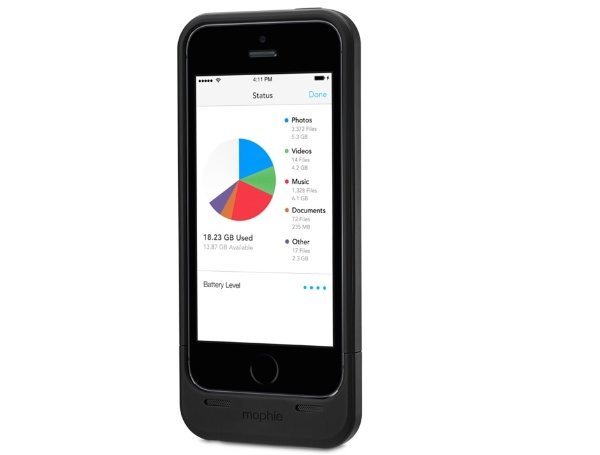 Back in January we reported on the Mophie Space Pack for iPhone, with price and release details for the US. Now we have news on the iPhone 5S /5 Mophie Space Pack case UK release. Mophie has a solid reputation for accessories and this not only doubles the life of your battery but also provides extra storage.
This battery case incorporates a 1700 mAh battery and either 16 or 32GB of additional storage. This will be real boon to many iPhone users and the accessory is now available to order on the online Apple Store UK.
The 16GB battery case for iPhone 5S and iPhone 5 is priced at £129.95 and the 32GB price is £139.95, and it comes in black or white colour options. To be frank it seems madness not to spend the extra £10 to get double the storage.
On checking out the order page (source below) the 16GB battery case is listed for delivery in late March in either colour, while the 32GB version is available for late March in black. However, the white 32GB Space Pack currently has a 1-2 month delivery time. Are you tempted to buy this Mophie Space Pack case for your iPhone 5 or 5S?
Source: Apple Store
Via: GSMArena