iPhone 6 design is realistic yet futuristic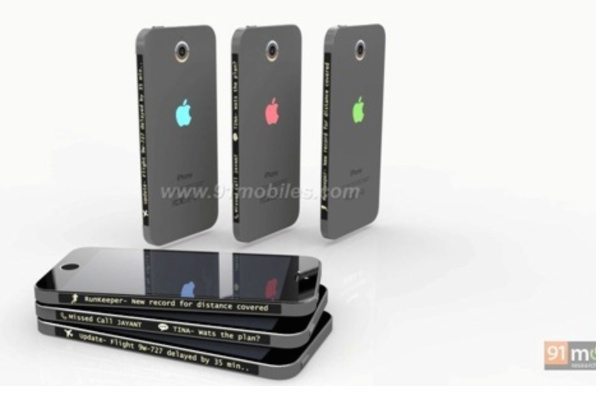 The Apple iPhone 6 rumor mill is well and truly grinding now and we are seeing a copious amount of leaks and speculation. We're also seeing plenty of iPhone 6 concepts and this new one that we're showing readers today is a creative design aimed at reflecting Apple's iPhone philosophies and desired specs, so that we have some realistic as well as some futuristic touches.
This latest concept render comes from 91mobiles, and we've previously shown a Nexus 6 design from the same team. There's also a YouTube video to go with this latest design that you can view below this story. There have been plenty of leaks lately suggesting that the next premium iPhone will release in September with a 4.7-inch display, and possibly another model with a larger display arriving later. Today's concept has a 4.7-inch LCD display with Full HD resolution, and the very interesting design feature of a second OLED display running along the side of the handset for notifications and alerts, a very neat idea.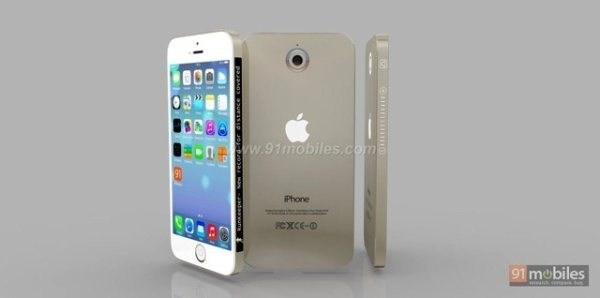 It has sleek slim styling at only 7mm thick, a brushed metal back and would come in black, gold or white color options. The familiar Apple logo on the reverse is backlit as another nice design touch, and it blinks in different colors depending on the type of notification. It has 2GHz A7 dual-core processor, 2GB of RAM, models with 32, 64 or 128GB of internal storage, and the usual connectivity options.
There's still an 8-megapixel rear camera but this one has a new circular true tone flash offering uniform illumination for improved low-light shots, and also 4K video support. The camera set-up is completed with a 5-megapixel front-facing shooter and the phone also has touch-sensitive volume controls.
After you've checked out the video below, we'd be interested to know what you think of this iPhone representation. We feel this is a very stylish design with plenty of additions to tantalize us with, but do you agree or have you any other ideas of what you'd like to see for the real iPhone 6?
Source: 91mobiles
Via: Concept Phones