Samsung Galaxy Note 3 vs HTC One M8, productivity or style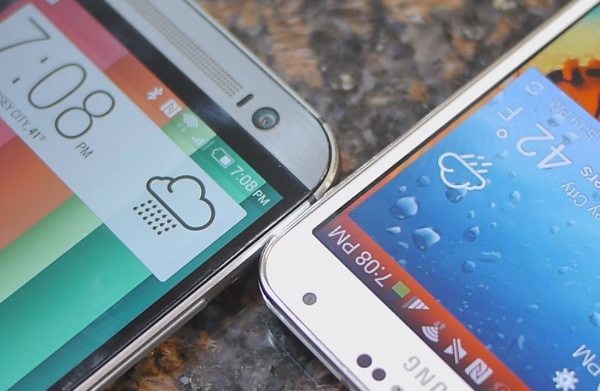 The Samsung Galaxy Note 3 released in September last year and as usual for the Samsung Note line, it has proved a big success. The HTC One M8 has recently hit the shelves and as HTC's new flagship device it's already gathering plenty of attention. Today we have a Samsung Galaxy Note 3 vs. HTC One M8 comparison to show you that will give some good insight into what these phones offer.
If you want to see much more on the Galaxy Note 3 head here for our previous articles, or for the HTC One M8 head here. You might particularly be interested in a recent comparison of the Nexus 5 and HTC One M8. The Note 3 and HTC One M8 are both top-flight devices with plenty of high-end specs, and the YouTube video that we have embedded for your viewing delectation below this story comes from Phone Arena.
The comparison review begins with showing the designs of the two phones, with the HTC One M8's distinctive style really showing through. It then goes through different aspects including the displays, a hardware tour, the benefit for the Galaxy Note 3 of having the S Pen stylus, processor specs, software and features, camera capabilities, call quality, and pricing.
In conclusion the HTC One M8 is seen as the more stylish handset and it also has a cheaper price, while those who want real productivity might be better off with the Samsung Galaxy Note 3. When you've viewed the video below we'd like to know which one you would opt for?