Galaxy S5 not easy to repair following tear down treatment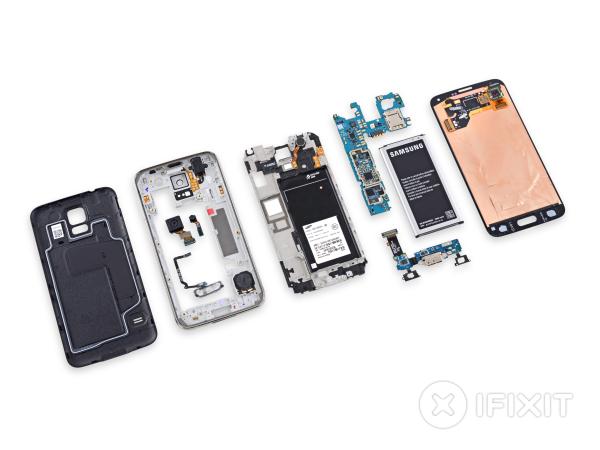 There will be many fans of Samsung picking up a shiny new flagship smartphone in the coming few days and weeks, but the Galaxy S5 has been found not easy to repair following some tear down treatment.
The guys over at iFixit have worked their magic on the Samsung Galaxy S5 and have found the device is not the easiest to repair. The new smartphone has received a score of 5 out of 10 which compares to last year's Galaxy S4 that achieved 8 out of 10.
It is the handsets display that is the main culprit for this score which has to be taken out so you can get to the internals, which is despite the fact the handset has a removable battery. It does make the process faster but also more complicated as the display is held in place with a large amount of adhesive.
The waterproofing of the device also adds to the difficulty in carrying out repairs on the handset, which may lead some owners to purchase one of the official cases for the device. Check out the video below of the teardown.
Source: iFixit.