Samsung Galaxy S5 vs sniper rifle is not pretty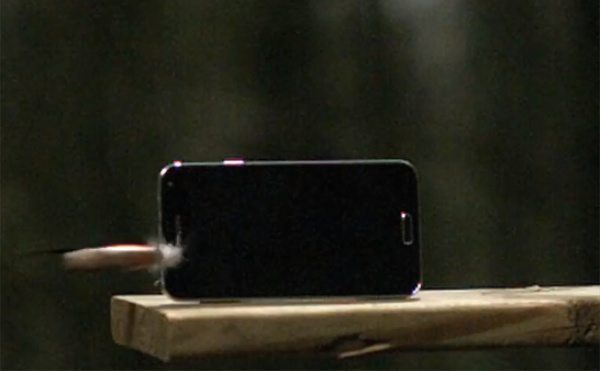 It is strange that no sooner do some people have a new device in their hands that they try to see what damage it can withstand in the form of drop tests and the like. Some examples of this are even more extreme though, and today we have a Samsung Galaxy S5 vs. sniper rifle video for you to check out.
We've already seen the Galaxy S5 being assailed in a hammer and knife test, and just a few days ago we saw an extreme drop test on the phone. However, up against a .50 caliber rifle you wouldn't expect it to stand any chance at all, although some people will revel in the slow-motion action shown.
Some readers may remember our article from some time ago, where we showed how Richard Ryan took his rifle to the Samsung Galaxy Gear smartwatch. Now Ryan turns his attention to the Galaxy S5 by firing at it with a Barrett M107A1 semi-automatic rifle.
You can see the results of the shot into the side of the Samsung Galaxy S5 in the YouTube video that we've embedded below this article, but we're warning you, it's not pretty!
Via: SamMobile