Fonerange Rugged Android Dual SIM handset review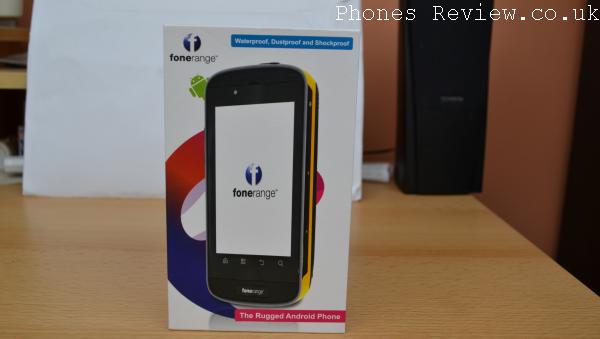 While leading smartphone manufacturers are now offering slightly tougher mobile phones, for some users these still don't offer enough sturdiness. Today we have a Fonerange Rugged Android Dual SIM handset review.
The guys over at MobileFun kindly sent us the Fonerange Rugged Android Phone for a hands on review, which I have been using over the last few days. The handset has a 3.5-inch touchscreen display running the Android 4.0.4 Ice Cream Sandwich operating system.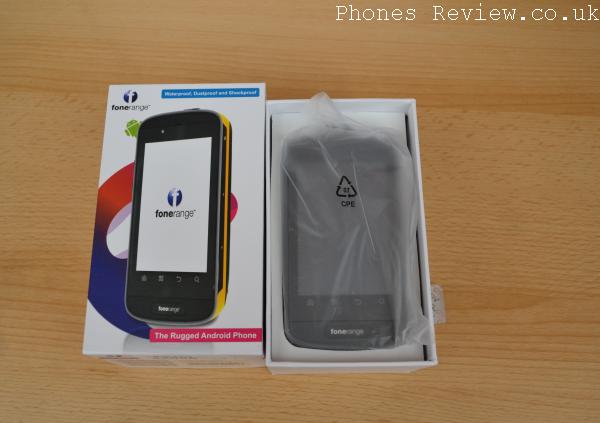 There is dual SIM support with the handset having an IP67 rating meaning it is waterproof and dustproof, and is listed to be shockproof and able to withstand drops of up to 1.2 metres. The handset will be ideal for the likes of construction workers or even for younger users that can be accident prone.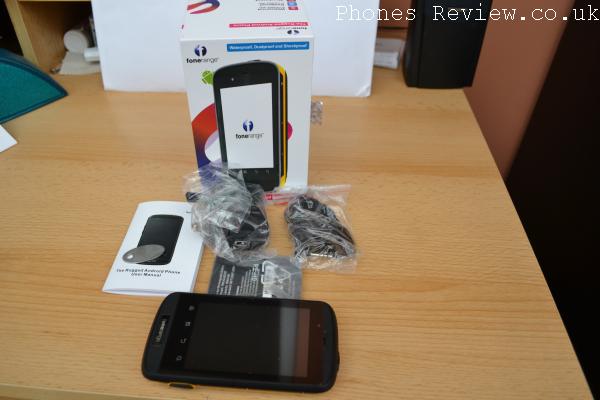 As soon as you take the handset out of the box you can feel it's a sturdy device although for its size a little on the heavy side, but even though it uses an older version of Android it doesn't take long to have everything up and running.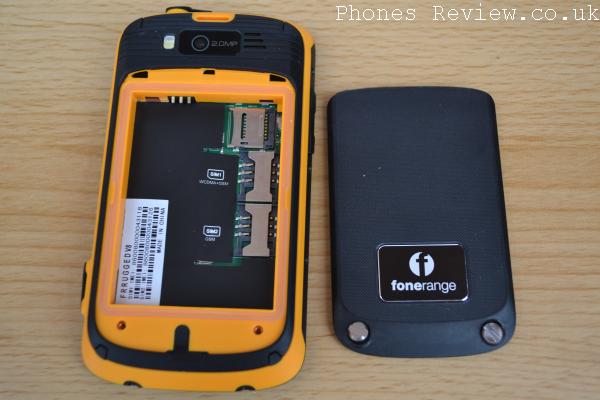 The rear cover needs a screw driver to remove where you will find the microSD card slot and the twin SIM card slots. It takes the standard size of SIM card and will allow users to have a business number along with a personal one from one device.
This handset has a 2-megapixel camera which as you would expect won't take the most stunning of images but is accompanied by a flash. One thing I did find a little surprising was the loudness of the ringtones and notifications even when turned fully up, which will be OK in normal situations but given the market that the handset is aimed at could cause an issue.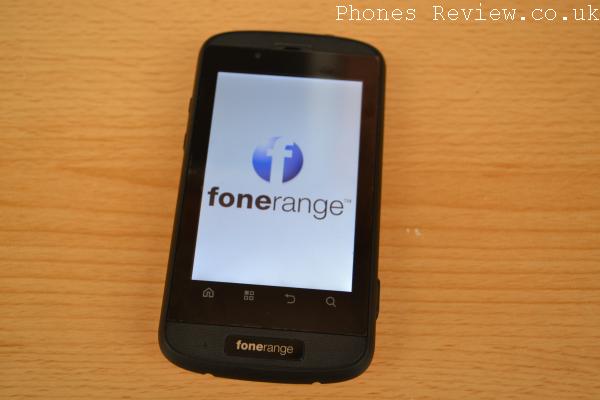 For the money though the device does offer great value considering you are purchasing an unlocked handset for only £89.99 that offers this level of toughness. Call quality was never an issue which included signal and the audio at either end of the call.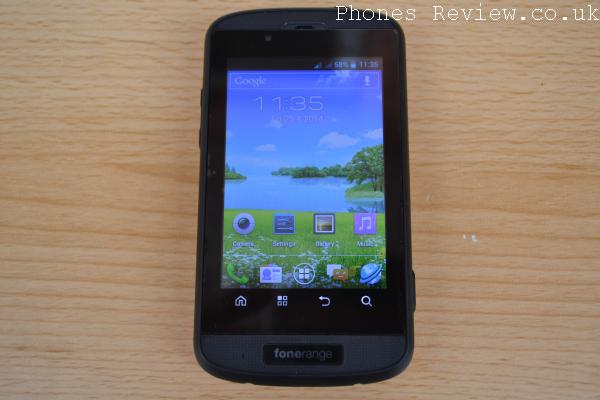 The handset is 3G compatible and you also have the added bonus of GPRS and an FM radio, and you even get a headset thrown in. The USB port and 3.5mm headphone jack are obviously protected from the elements and the power and volume rocker are easy to use with a nice positive feel when pressed, and should also be possible to use with a gloved hand.
Last year we were also sent JCB Toughphone Sitemaster TP802 by MobileFun which offers similar levels of protection but has a physical numbered keyboard, but in use I much preferred the Fonerange handset.
So if you are looking for a reasonably priced handset that acts like a standard smartphone but can withstand tougher punishment give the Fonerange Rugged Android a look, which can be purchased here.