Facebook Messenger iOS app update changes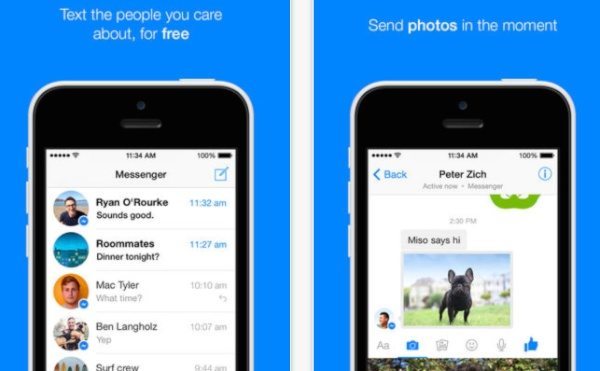 The Facebook Messenger standalone app for iOS devices has just received an update that brings several changes and improvements. The Android version of the app hasn't yet received this latest update, although it is in the pipeline.
The popular Messenger service for iOS has been updated to version 5.0 and adds further functionality. The changelog with this updated version includes more ways of messaging, making it easier for users to send photos, voice messages etc. You can also send videos straight from the camera roll of your phone or play videos sent to you directly back in the app.
Other changes include instant photo sharing in just one tap, shortcuts to stickers, an improved search facility and fixes. Many of these changes will be appreciated although Engadget notes a flaw that could catch users out. It's pointed out that if you take a photo, pick a sticker, or record a voice message it will be sent immediately without the opportunity to preview it first. Until people get used to how the changes work this could certainly trip up a few users.
If you've already updated to version 5.0 of the Facebook Messenger app for iOS let us know what you think of the changes to the service.
Source: Facebook Messenger (iTunes)
Via: Engadget