Motorola Moto X vs HTC Desire 816 specs rundown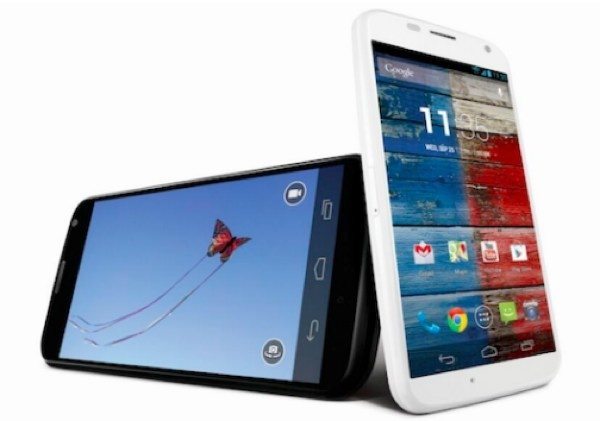 Although the Motorola X released last year it has only recently officially launched for some countries such as India. The HTC Desire 816 is a more recent smartphone and is slowly arriving for sale in different regions. These are both Android smartphones with a similar price so some buyers may be trying to choose between them. Today we're giving you a Moto X vs. HTC Desire 816 specs rundown.
We've already written numerous reports on both of these phones with comparisons against other handsets, reviews and much more, so if you want to you can check them out here for the Moto X or here for the HTC Desire 816. Now we'll highlight the key specs of each so that you can see what they have to offer and how they compare.
Processors
The Moto X is powered by a 1.7GHz Qualcomm MSM8960 Snapdragon Pro dual-core processor with Adreno 320 graphics and the Desire 816 has a 1.6GHz MSM8928 Snapdragon 400 quad-core processor and Adreno 305 GPU.
Display
The Moto X has a 4.7-inch AMOLED display with resolution of 1280 x 720 and 312 ppi. On the other hand the Desire 816 has a 5.5-inch Super LCD2 display with resolution of 1280 x 720 and 267 ppi.
RAM and Storage
There's 2GB of RAM and models of 16 or 32GB of internal storage (non-expandable) for the Moto X. The Desire 816 has 1.5GB of RAM and 8GB of internal storage, this time expandable via microSD to 128GB.
Camera Set-up
The Moto X has a 10-megapixel rear camera with autofocus, LED flash, and 1080p video capture as well as a 2-megapixel front-facing unit. The Desire 816 has a 13-megapixel rear camera with autofocus, LED flash and 1080p video capture and a 5-megapixel front-facing sensor.
Battery
The Moto X has a removable 2200 mAh battery while the Desire 816 has a larger capacity non-removable 2600 mAh battery.
Operating System
The Moto X launched with Android 4.2.2 Jelly Bean, upgradable to 4.4 KitKat while the Desire 816 also runs Android, this time skinned with HTC's Sense UI 5.5.
Dimensions and Weight
The Moto X measures 129.3mm x 65.3mm x 10.4mm and weighs 130g. The Desire 816 measures 156.6mm x 78.7mm x 8mm and weighs 165g.
Obviously this comparison doesn't take into account the designs or many features of each handset, but it will give you an idea of how they stand up against each other specs-wise. The Desire 816 improves on many of the specs of the Moto X as it has a quad-core processor, larger display, better camera capabilities, and a larger battery capacity. However the larger display results in a lesser ppi and the Moto X has more RAM and is lighter with a smaller form factor.
It's also worth noting that the Desire 816 is available as a dual SIM handset and that the Moto X2 is in development although there's no clear idea yet of when this will launch. If you are considering purchasing the Motorola Moto X or the HTC Desire 816, which are you likely to choose?