Pantech Vega Iron 2 hands on images, processor disputed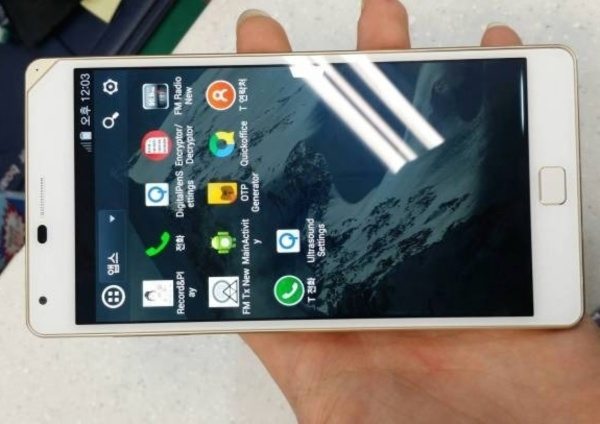 It was back in January that we first heard some early leaks about the Pantech Vega Iron 2. Then in March we heard some further unofficial specs about the device, with a 2.5GHz Qualcomm Snapdragon 805 quad-core processor included in the claims. Now some photos that are purported to be Pantech Vega Iron 2 hands-on images have emerged, along with news that the processor could be a Snapdragon 801 instead.
The images said to be of the Pantech Vega Iron 2 come from a South Korean website that also states that the processor is of the Snapdragon 801 variety, the same type used in the Galaxy S5, Sony Xperia Z2 and HTC One M8 flagships. Other unofficial specs given are a 5.3-inch 1080p AMOLED display, 3GB of RAM, a 3,140 mAh battery, and that it will be running the Android 4.4 KitKat OS. The phone is said to be 7.9mm thick with a metal frame build.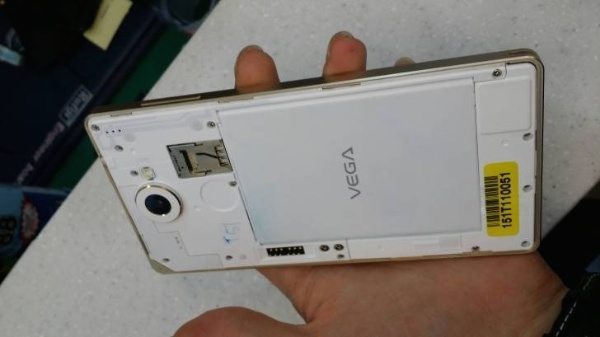 Pantech says on its Facebook page that the Vega Iron 2 is coming soon, so it shouldn't be too much longer until we hear confirmed specs, price and more. It's still not clear whether the phone will only be available in South Korea or whether it will also reach markets further afield, but it looks as though it could be an interesting proposition.
Are you disappointed to hear that the Pantech Vega Iron 2 might feature the Snapdragon 801 processor rather than the 805 previously rumored? Would you like to see this phone release in your region?
Sources: Ruliweb AND Pantech (Facebook)
Via: Phone Arena