HTC One Mini 2 press renders appear with colour choices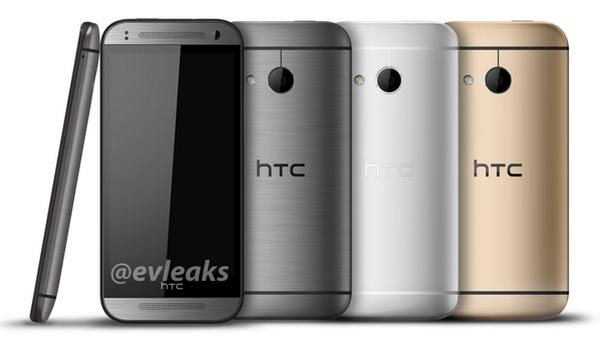 Now that the HTC One M8 has been released to the masses we can expect to see other handsets making an appearance from the company, and just like last year it seems that a smaller version of the handset will be made available. Now some HTC One mini 2 press renders appear with some colour choices.
Only yesterday we saw another image appear that is allegedly of the HTC One mini 2, which seems to indicate the device will be coming with a single rear camera. Now the image that you can see on this page comes courtesy of the ever reliable evleaks, and as you can see shows the handset in grey, gold, and silver paint finishes.
It has also been noted by a follower of the evleaks Twitter account that today's image looks more authentic due to the symmetrical placement of the twin front facing speakers. Others have pointed out that the HTC logo on the front is wasting valuable space.
Do you like the look of the HTC One mini 2?