iPhone 6 vs Galaxy S5 possible size comparison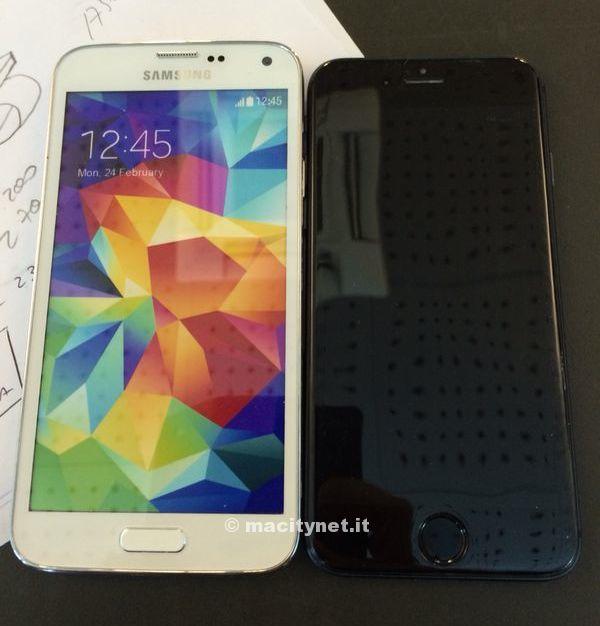 It is beginning to look like the next smartphone from Apple is getting leaked long before its due to arrive to the market, and without even being left in a bar somewhere. Following on from some images the other day we now have the iPhone 6 vs. Samsung Galaxy S5 in a possible size comparison.
Yesterday we saw what is supposedly the iPhone 6 appearing alongside the iPhone 5S and iPhone 4S, and now the same source has the same so called iPhone 6 pictured alongside the already available Samsung Galaxy S5.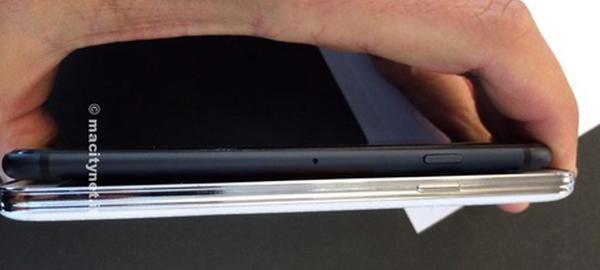 This iPhone 6 is claimed to have a 4.7-inch display and the mock up of the handset is supposedly from an inside source, but of course leaks such as these have to be taken with a huge dose of salt until something official is seen.
You can also see that the so called iPhone 6 is slightly smaller than the Galaxy S5 with its 5.1-inch screen size, and another image shows that the Apple smartphone is thinner than the S5.
Do you think this is the real deal?
Source: Macitynet.it (translated)