Nokia XL initial thoughts on video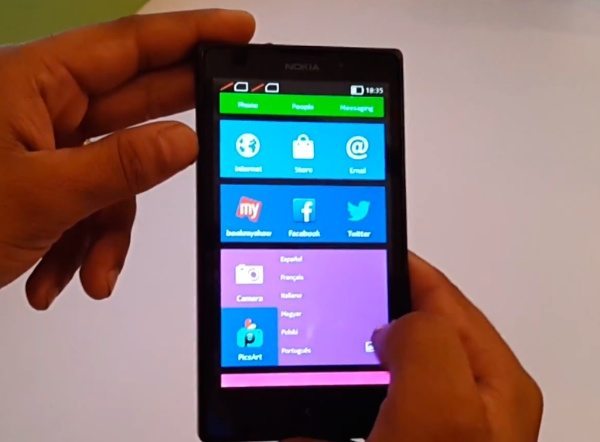 In February Nokia introduced some new affordable Android-based smartphones in the shape of the Nokia X, Nokia XL and Nokia X+. The Nokia X released first to various regions and now the Nokia XL release is rolling out and is just about to arrive in India for example. If you're thinking of purchasing the Nokia XL you might like to check out a video we have for you today showing the phone and initial thoughts about it.
The Nokia XL has the largest display of the three X phones at 5-inches with a resolution of 800 x 480. It also has a 1GHz dual-core processor, 768MB of RAM and 4GB of internal storage (expandable via microSD to 32GB). The YouTube video that we've embedded for your viewing pleasure beneath this article comes from 91mobiles.
The first impressions preview of the dual SIM phone will give you some good close-up looks of the Nokia XL and runs through some of the highlights of the phone. The camera is discussed with image quality said to be very good, and the design and build is also described, along with specs of the phone, user interface, price expectation and more. Have you already decided to buy the Nokia XL?