Motorola Moto E vs Moto X vs Moto G made clear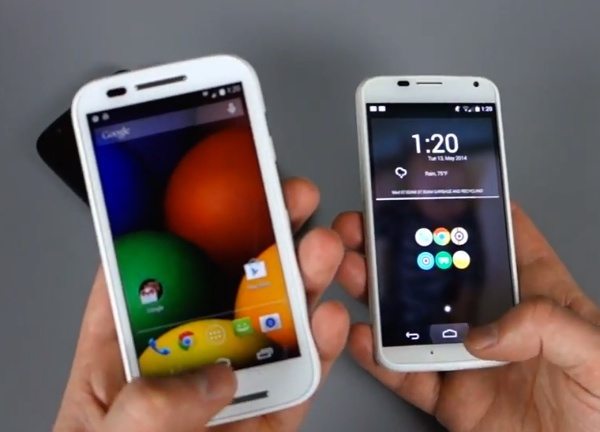 The Motorola Moto X and Motorola Moto G have both been enormously successful smartphones and this week the Moto E also arrived on the scene. It will be easy for some buyers to confuse these three handsets so today we have a Motorola Moto E vs. Moto X vs. Moto G comparison on video to share. This will give you a clear picture of how they stack up against each other.
We've already given a comparison of the Moto E vs. the Nokia X that you might like to check out, and also given a brief specs rundown of the Moto E and Moto G. However, sometimes a video can be a useful way of contrasting smartphones in an easily digestible way. The YouTube video that we have for you today comes from Droid-Life and gives a useful perspective on the three devices.
The Moto X has the superior specs even though it is the oldest of the three, but there are certain similarities between these phones as well as more significant differences. The video below aims to clarify these differences so that you get a good idea of what they each have to offer.
It begins by showing the three handsets alongside each other and then runs through the specs and gives a hardware tour around each device. You'll also get a look at the software experience and features and much more. When you've checked out the video we'd be really interested to hear your thoughts on these three phones. Are you about to purchase the Moto E, Moto X or Moto G?