Sony Xperia Z2 case with premium leather quality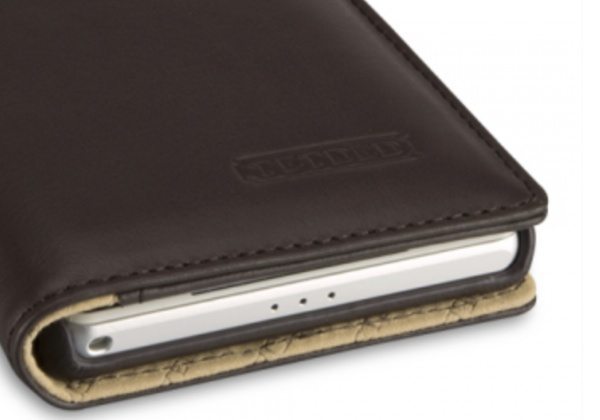 As well as bringing news on smartphones we also like to bring readers details on accessories for them. If you have the Sony Xperia Z2 or are about to purchase this smartphone you might be interested in this next news. We have some information on a Sony Xperia Z2 case with premium leather quality, if you want something a little special for your device.
The Xperia Z2 is a top-notch smartphone so it makes sense that some people might want to invest in a really smart case for it. The TETDED Premium Leather Case for the Sony Xperia Z2 is available for models D6502, D6503 and D6543. It's a beautiful looking case and is handmade in genuine leather with a Nappa finish and fine stitching.
This is a hard-shell flip case framed in premium cowhide leather that will give your Xperia Z2 full body protection, and it has a multi-angle stand, a card slot, and offers easy access to ports and controls. The price of this TETDED case is €50.50 and it's can be shipped worldwide. You can order it at the source below.
You might also like to check out a couple of our previous articles, one detailing some Spigen cases for the Xperia Z2 and another on the official Sony case stand and also a charging dock for the Z2. Are you tempted to purchase the TETDED premium case for the Sony Xperia Z2?
Source: TETDED
Via: Phone Arena