LG G3 spotted in use on subway with new case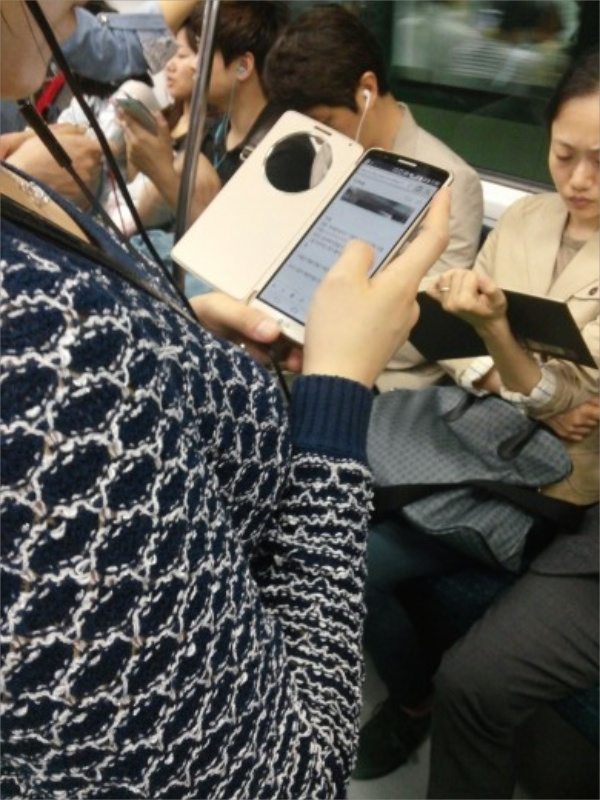 The LG G3 smartphone has already been the subject of several leaked images before its release. Just a few days ago LG issued a video teaser and then yesterday we showed a leaked press render of the device with a gold colored finish. Now the LG G3 has been spotted being used on a subway, in what appears to be a new case.
We always enjoy these sightings of upcoming devices in the wild and this was taken on a subway in Korea. The case that you can see on the LG G3 looks to be a new Quick Cover and features a large round cutout that would tie in with the new lock screen on the Optimus UI.
The new case will enable users to see the lock screen showing information such as the time and date, even when the case is closed. Seeing the device held in the hand also backs up it has a pretty large display, matching expectations of a 5.5-inch screen that is also rumored to have Quad HD resolution.
The LG G3 launch event is expected later this month so it won't be too much longer until it becomes official. Are you eagerly waiting for this phone to release?
Source: seeko.co.kr
Via: Phone Arena