ZTE Nubia W5 rumored specs include Snapdragon 801 chip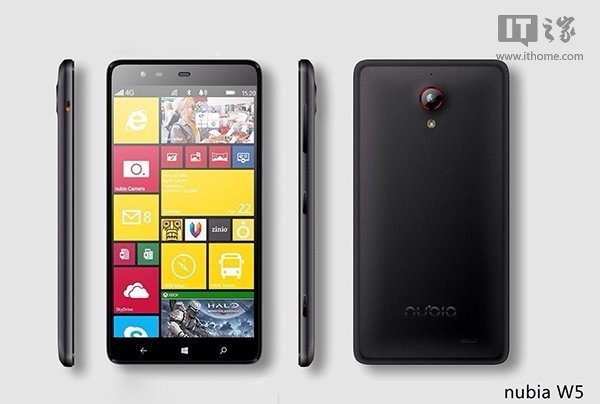 A new smartphone from ZTE is the subject of some leaked specs today and this will be a high-end device. ZTE Nubia W5 rumored specs include a Snapdragon 801 chip and a very sizeable battery, and it will be a Windows Phone handset.
Earlier today we gave some details about a new budget ZTE phone dubbed the ZTE Kis 3, but the Nubia W5 appears to be at the other end of the spectrum. If the leak is accurate then this could be the first Windows Phone handset to utilize a Snapdragon 801 CPU.
Other leaked specs include 3GB of RAM, 64GB of internal storage, and a 13-megapixel rear camera with optical image stabilization. It will have 4G connectivity and a whopping 4500 mAh battery. The leaked image here purports to be the Nubia W5 but so far there has been no official word from ZTE about this device. We'll be sure to let you know when/if we hear further details.
Source: ITHome
Via: G for Games