Moto E benchmarks and gaming review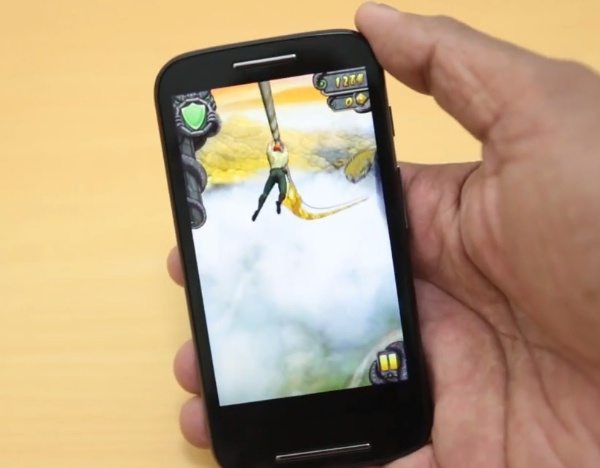 Going by the initial response to the Motorola Moto E it's going to be a very popular affordable smartphone. A recent Moto E review on video that we shared had a lot of positivity for the device, and now we have Moto E benchmarks and also a gaming review.
The first YouTube video that you can view beneath this article comes from Fone Arena and shows benchmarks for the phone. The Moto E has a 1.2GHz Snapdragon 200 dual-core processor, Adreno 302 graphics and 1GB of RAM, and you'll see a variety of different benchmark testing being performed on the device including GFXBench, AnTuTu, Basemark X and more. You'll see individual results along the way and the complete set of scores shown at the end of the video.
The second YouTube video below also comes from Fone Arena and this time looks at gaming performance of the Moto E. It shows clips of gameplay from Dead Trigger 2, Subway Surfers, Riptide GP2, Temple Run 2 and Shadowgun. After each segment a score is given for both the graphics and performance. For example Temple Run 2 gains 3/5 for graphics and 4/5 for performance.
At the conclusion of the review you'll see an overall result for the phone along with a couple of notes. We don't want to give away the final rating here as you might want to check that out for yourselves. When you've viewed the videos it would be interesting to hear your thoughts on the Motorola Moto E. Will you be buying this phone?