Amazon Kindle Phone design inspired by leaks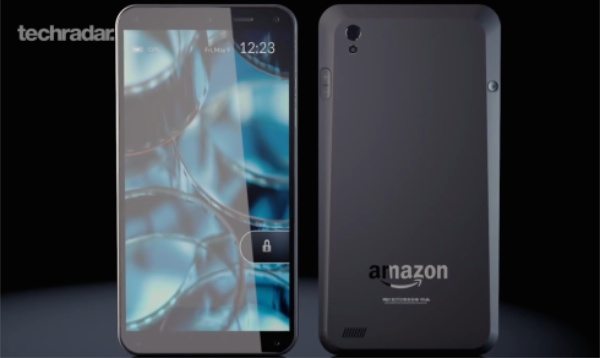 We've been hearing speculation about an Amazon phone for far too long, since 2012 in fact! However this year the rumor mill started rolling again and earlier this month we showed an image leak purporting to be of the Amazon phone. Today we're showing you an Amazon Kindle phone design that has been inspired by the leaks so far.
At this stage there's no way of knowing whether the leaked image we showed previously was the genuine Amazon phone or not, but it's rumored for a release in June. Now the team at Tech Radar have come up with an unofficial concept of their own for the Amazon Kindle Fire phone, to tease us with possibilities. You can see some images here as well as a YouTube video that we've embedded at the bottom of this article.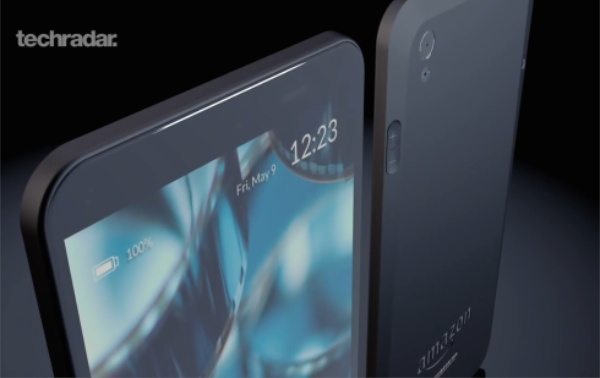 Based on unconfirmed details of the Amazon phone the specs for this Kindle Phone include a 2.2GHz Snapdragon 805 processor, 5-inch Full HD display, 2GB of RAM, and 16GB of internal storage with 64GB of Amazon cloud storage. It has 4G LTE and 5-front-facing cameras that use eye-tracking, with 3D-like UI elements.
It's aimed at being the definitive home shopping mobile device and features also include a Mayday button. We'd love to hear your thoughts on this Amazon Kindle Fire creation. Would you like the real Amazon phone to be like this?
Via: Concept Phones