Hang W/ app download brings nice new feature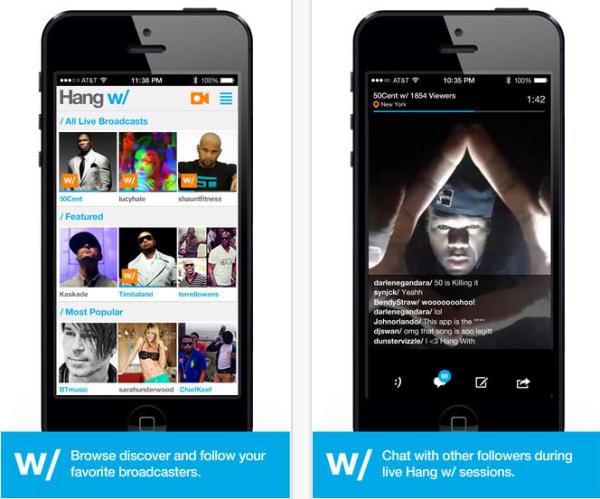 It is not unusual for hugely popular mobile applications to get improved as time goes on with a number of new features, and that can certainly be said about the Hang W/ app which has steadily grown and has now been treated to a new feature.
It has been over a year now since the Hang W/ social media application was first released for iOS users, and since then we have seen an Android version become available along with some major celebrities even invest into the service.
If you haven't heard of the application before it basically a service that allows you to follow your favourite people which can include celebrities, and connects you via live video streaming and simultaneous chat.
The developer has now announced that users can now embed their own Hang W/ profile to any website or blog that allows either live or archived content to be viewed from the web. This follows the option of live streaming to Facebook that allows users to discover content via the social networking platform.
This latest feature will allow artists, musicians, brands, and much more to use the service to improve their online presence, and anyone else can also gain followers. For more information or to download this free application hit the App Store or Google Play.