Sony Xperia Z2 vs HTC One M8 full comparison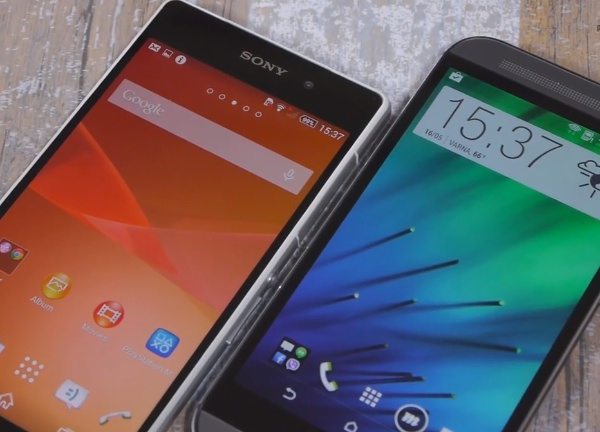 The Sony Xperia Z2 and HTC One M8 are two of this year's flagship Android smartphones that are creating huge waves of interest. These are definitely impressive high-end handsets and it could be difficult to choose between them. Today we have a Sony Xperia Z2 vs. HTC One M8 comparison.
We've already given readers a specs breakdown of the Xperia Z2 and One M8 against each other, and now it's time for a full comparison. The YouTube video that we have for you today comes from Phone Arena and covers much of the ground you'll want to consider if you're thinking of purchasing either of these phones.
The video commences with looking at the designs and builds of the two phones before moving on to aspects. These include the software experience, processor performance, camera capabilities (including image and video samples), call quality, battery life and more.
The final verdict of these two phones points out that choosing between them will depend very much on personal requirements and taste. Both phones have different strong points, and we don't want too give too much away here as the summary takes account of these. Would you opt for the Sony Xperia Z2 or the HTC One M8?