Verizon Galaxy S5 in Gold nears release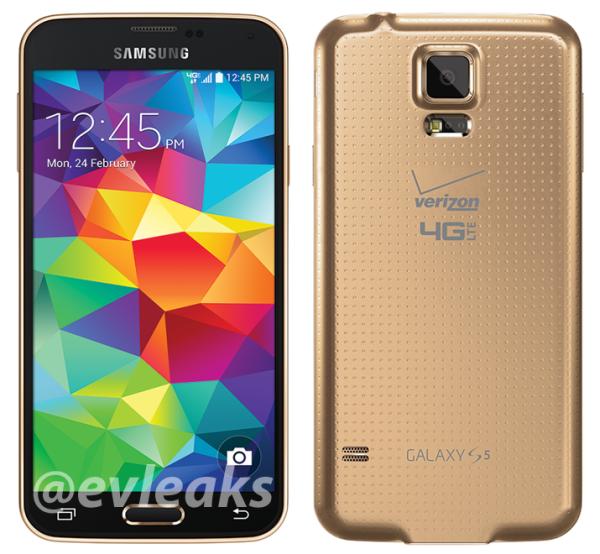 The Samsung Galaxy S5 was launched with a few colour choices and as usual this increases over time, and now it seems that the Verizon Wireless Galaxy S5 in Gold is getting closer to a release.
Yesterday we had news about the gold version of the Galaxy S5, which has been likened to a Band Aid, for US carriers that included Sprint and T-Mobile that will be available in only eight days time.
Now though as you can see from this image on this page courtesy of evleaks, Verizon Wireless customers are also set to get access to the colour finish.
At the time of writing we don't have any information on availability of the gold Galaxy S5 for the carrier, but you would have thought it would be soon.
Do you like the gold Galaxy S5?