HTC One X2 design teases possibilities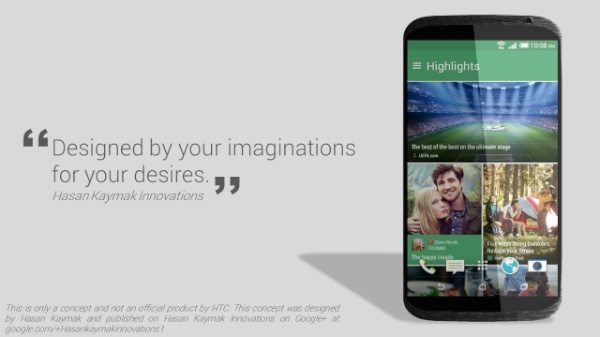 Some readers may well remember (or still be using) the HTC One X that released two years ago. This was a popular smartphone and many people would like to see an HTC One X2. To tease us with some ideas of what could be possible we are showing you an HTC One X2 design.
This comes from well-known concept designer Hasan Kaymak who recently came up with an iPhone 6 vision, and we wonder how many readers would like to see a real HTC One X2 looking like this. As you can see from the image here, this has extremely slim bezels and rounded ends and looks to be quite wide.
BlinkFeed is in evidence and virtual buttons instead of capacitive buttons. It has an aluminum build but we can't see how slim the handset is from the render. Kaymak has given his creation the tagline, "Designed by your imaginations for your desires." We rather like the idea of an HTC One X2, but what do you think?
Source: Hasan Kaymak (Google+)
Via: Concept Phones