Nokia Lumia 630 vs iPhone 5S video comparison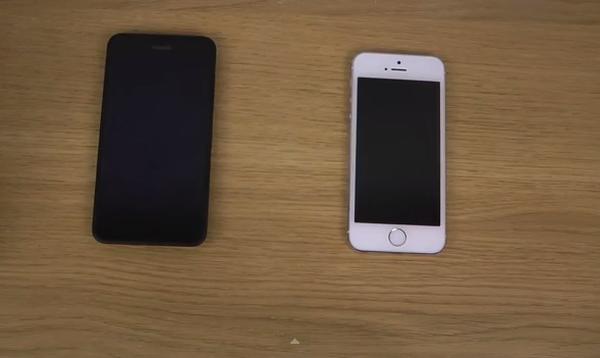 New smartphones are being made available all the time especially on the Android and Windows Phone platforms, but today we have the new Nokia Lumia 630 vs. iPhone 5S in a video comparison for your viewing pleasure.
This may seem a strange comparison but the Nokia Lumia 630 has just become available for purchase, and of course the iPhone 5S has been out since last year. The reviewer in this YouTube video mentions the fact that the Nokia Lumia 630 is available at a fraction of the price of the iPhone 5S, and still has a lot to offer.
The video has a look at the various operating systems on the two handsets and it is mentioned that the processor on the Nokia would struggle in the Android world, but on the Lumia it copes pretty well and even runs Asphalt 8 smoothly.
We get a look at the Cortana voice assistant which is liked along with Siri but check out the full video and tell us what you think.