LG G3 meets HTC One M8 in size comparison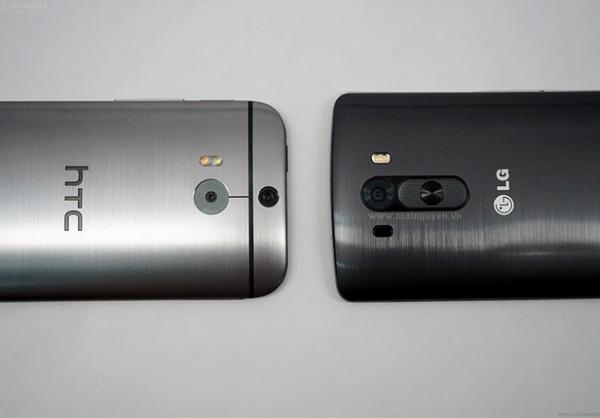 The upcoming LG G3 just can't keep away from the camera and the same can be said leading up to the launch of HTC's latest flagship smartphone, as now the LG G3 meets the HTC One M8 in a size comparison image.
As you can see from the image that you can see on this page the LG G3 is big compared to the HTC One M8, as the device is set to bring a 5.5-inch QHD display compared to the 5-inch Full HD screen on the HTC.
On the back of the LG G3 we can see the rumoured laser autofocus sensor that is rumoured to help with low light image taking, and the brushed metal effect rear cover can also be seen. This comes after we saw more images of the official QuickCircle LG G3 case earlier today ahead of the handsets official unveiling just over 24 hours away.
Are you going to purchase the LG G3?
Source: Phone Arena.