LG G3 QuickCircle case images highlights features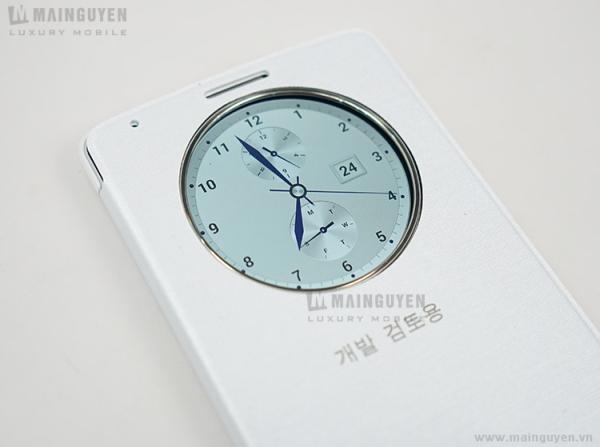 Tomorrow the LG G3 will be showcased at a press event taking place in London along with a number of other venues across the world, but the company has already officially announced a case accessory for the smartphone, but now some LG G3 QuickCircle case images highlights some of the features of the device.
Last week LG released a press release detailing the QuickCircle case but now some more images of the accessory have emerged that show us some of the features coming with the device. The company already revealed some of the things that can be done with the case in place, but the circular cut out on the front provides access to a number of these features.
These include a number clock faces to display the current time on the front of the case, and it will also allow users to launch various apps without opening the device. The case will also support wireless charging and it seems as if the official charger for this feature has already appeared as well.
Other features such as the camera, music player, and settings can also be accessed while some kind of health feature has also been promised.
Do you like the look of this LG G3 case?
Source: Mainguyen.vn via GSM Arena.