iPhone 6 model in new hands on video look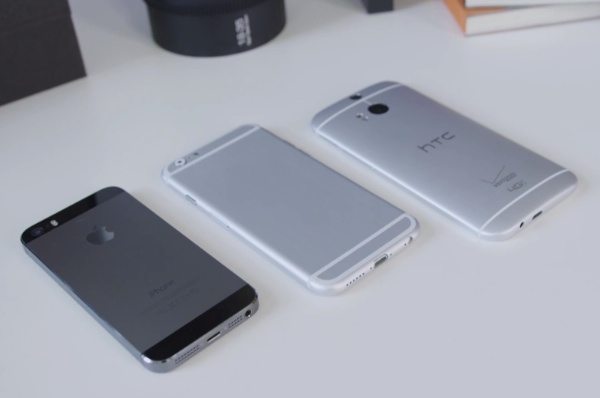 We are a few months away from an Apple iPhone 6 release yet, but over the last few weeks we've been encountering an increasing amount of leaks. Recently iPhone 6 dummies have appeared in several images showing the handset up against others and today we have an iPhone 6 model in a new hands-on video.
Previously we've shared a video of a supposed iPhone 6 against the iPhone 5S and 4S. Just in the last few days we've also seen a new image of an iPhone 6 dummy shown alongside previous iPhones, and reported on a purported display component for the next iPhone.
Today we've embedded a new YouTube video below this article that shows an iPhone 6 model. In the same video we also see the phone compared alongside the HTC One M8, Moto X and iPhone 5S.
The iPhone 6 is widely rumored to have a 4.7-inch display, the same as for the Moto X. Interestingly though, in the video it looks as though the iPhone 6 is quite a bit larger than the Moto X, so Apple hasn't slimmed down the bezels as much as we would have expected. What do you think of the iPhone 6 model shown in the video below?