iPhone 6 display component shows itself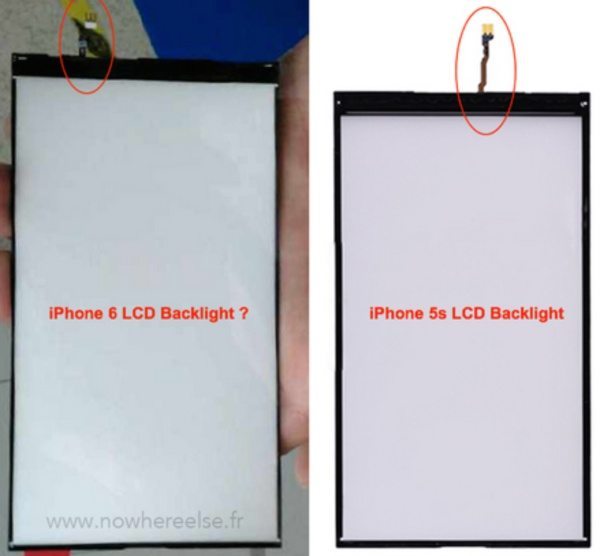 As Apple's WWDC draws closer, we are hearing and seeing an increasing amount of leaks about the iPhone 6, the latest of which is supposedly a display component. Though the LED backlight panel does look similar to that of the iPhone 5S, there are some differences, so this could be the genuine article.
Just in the last few days we've seen dummy units of the phone, news on the prospect of NFC, and also reports that a third display supplier has been chosen for the next iPhone. This new leak cannot be verified at this stage, and it doesn't actually give us more information on the phone. However, the connector cable length appears to be changed and in a different position.
The display of the iPhone 6 is widely rumored to be 4.7-inches in size with a resolution of 1704 x 960. If this is accurate the upshot would be a pixel density of 416 ppi, which would be the best yet for an iPhone. It has also been rumored though that the iPhone 6 screen has a resolution of 1334 x 740, so we should take all of this with the required pinch of salt for now. What's on your wish list for the iPhone 6?
Sources: Weibo (login required) AND NowhereElse
Via: Phone Arena