Huawei Ascend P7 vs Samsung Galaxy S5 video comparison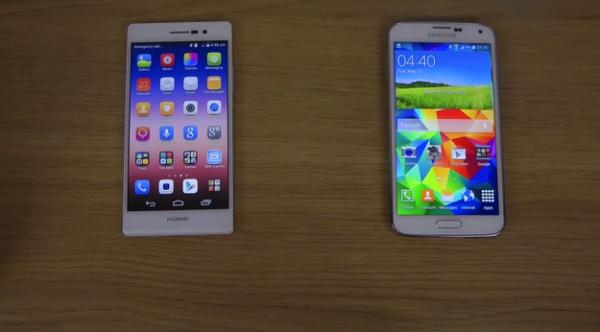 The Android platform is full of handsets at a variety of different price points and spec levels but it is always nice to see how they stack up against the competition, so today we have the Huawei Ascend P7 vs. Samsung Galaxy S5 in a video comparison.
We have already provided you with a video looking at the strongest points of these two smartphones, but the YouTube video we have today is having an actual look at the two devices and their differences.
Of course the Huawei Ascend P7 costs a lot less than the Galaxy S5 at around the same price as the S4 mini did when it first became available. The design and specifications of the two handsets are compared before the cameras are discussed and briefly demonstrated.
The two user interfaces are discussed along with the fact that the P7 has a familiar look to the Galaxy S5, but check out the full video and tell us if you have been considering one of these handsets.