Apple iBeats Headphones design to tantalize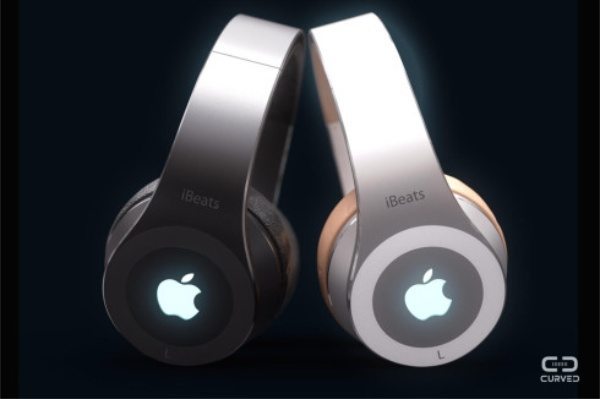 Earlier this month we reported on rumors about Apple acquiring Beats Electronics and the $3 billion deal is now official. This raises the idea of Apple Beats headphones and now this iBeats Headphones design has arrived to tantalize us with possibilities.
This concept render of iBeats Headphones comes from the team at Curved.de and might not to too far off the mark of what Apple itself could come up with. The styling is reminiscent of a Beats by Dre Solo headset but borrows the coloring scheme of the iPhone 5S, with gold/white and space gray.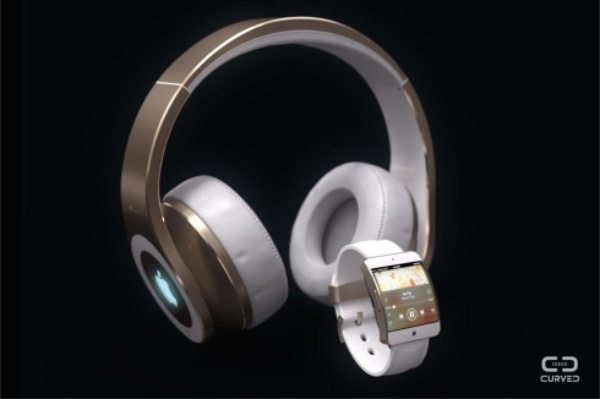 The headphones can be wirelessly charged and also have a Lightning port, Bluetooth,stereo microphones offering noise cancellation and control via Siri. A nice design touch is that the Apple logo on the headphones gives out a glow, and Touch ID also features as a security measure.
Interestingly this idea integrates the iPod to the headphones and offers music streaming with iBeats and iCloud syncing. You can see more in the YouTube video that we've embedded below this story, that shows the iBeats and also shows the headphones paired with the iWatch. You can also check out the full gallery of images at the source below.
Would you like to see Apple produce some iBeats headphones just like this?
Source: Curved.de
Via: Concept Phones