Nokia Lumia 530 image spot tells more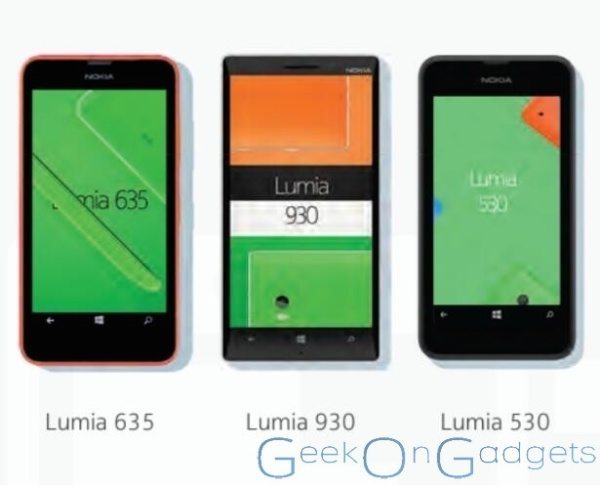 In the last month we've heard a couple of snippets of information about a phone dubbed the Nokia Lumia 530, a successor to the hugely popular Lumia 520 and 525 handsets. Now a Nokia Lumia 530 leaked image has come to light, showing a first look at the device.
Previously we told of a benchmark spot for a Nokia handset with model number RM-1027 that could be the Lumia 530, and this gave away some possible specs. Following this a prolific leaker gave the news that the Lumia 530 could be dubbed the Nokia Rise for T-Mobile. The image that you can see below is purported to be of the Lumia 530 in a Windows Phone buyer's guide.
One of the phones also shown in the image is the Lumia 635 and from this it has been estimated that the display size of the 530 looks to be around 4.3-inches. There doesn't appear to be a front-facing camera, and as you'd expect with a Windows Phone 8.1 device it will use virtual on-screen keys rather than physical buttons.
The familiar Nokia branding is also still present despite Microsoft's recent acquisition of the company. Do you think the Lumia 530 could be another very successful entry-level smartphone for Nokia?
Source: Geek On Gadgets
Via: GSMArena