LG G3 vs Sony Xperia Z2 quick comparison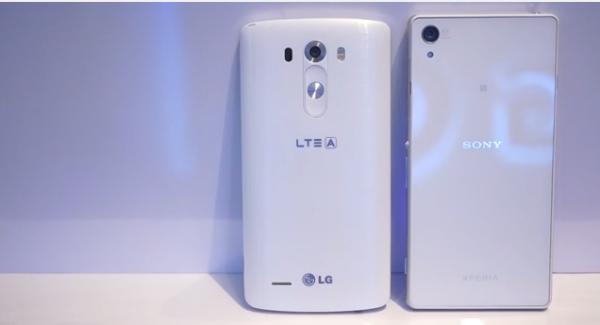 The Android smartphone market has just got a new flagship handset to join the masses which now gives consumers something more to consider when choosing a new device, and today we have a video giving the LG G3 vs. Sony Xperia Z2 a quick comparison.
A couple of days ago the wraps were taken off the LG G3 officially after weeks of accurate leaks and appearances, but the Sony Xperia Z2 has already been available and the YouTube video we have for your viewing pleasure is having a quick look at the two devices.
The video begins by giving us a look at the designs of the two handsets with the Sony keeping the same angular shape and button layout that we have become accustom to with the company's handsets.
This compares to the more rounded LG G3 with its almost bezel less display and the redesigned rear button layout is liked, and the handset is actually slightly smaller than the Xperia Z2 even though it has a larger display.
The displays are compared before we get a run through some of the other specifications of both devices, and it is mentioned that Sony has changed the speaker layout on the Z2 that has been discussed before.
Check out the full video and tell us which handset you prefer the look of.