Samsung Galaxy Mega 7.0 in purported image leak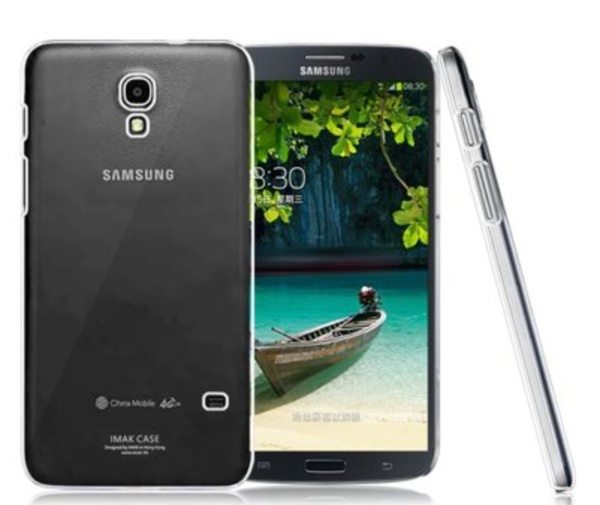 Recently we've been hearing leaks about a Samsung Galaxy Mega 2 in the pipeline, thought to have a 6-inch display. Now just to confuse matters further a Samsung Galaxy Mega 7.0 device is the subject of a purported image leak.
It appears that Samsung isn't satisfied with the phablet device sizes it has already come up with and is now stepping up to an oversized 7-inch phone. However, we're not entirely sure whether this size would be a hit with consumers.
It's claimed that the image you can see here is a press image of the Samsung Galaxy Mega 7.0 (SM-T2558 and SM-T2556) showing the branding of China Mobile. However, a device recently spotted at the FCC is thought to be the Mega 7.0 so it's likely to be coming to North America and probably other regions too. Unconfirmed specs given include a 1.2GHz Snapdragon 400 quad-core processor, 1.5GB of RAM and 8GB of internal storage.
We'll point out that we cannot verify the authenticity of this image, and a question about it arises as below the branding on the image here you can see the words "Imak Case." Therefore we're not convinced that this is what the Mega 7.0 really looks like, so it's definitely a case of wait and see.
It's thought that Samsung will be unveiling the Galaxy Tab S tablets on June 12th, and there's an outside chance that we might also see something official about the Samsung Galaxy Mega 7.0 at the same time. Does the idea of a 7-inch phone this appeal to you?
Source: Ortud
Via: Phone Arena