Hold JS tablet concept to impress, with video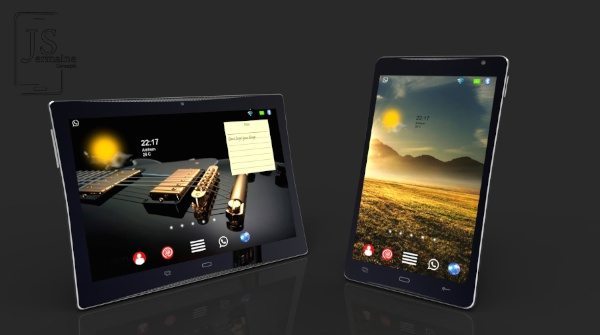 One of our favorite concept designers Jermaine Smit recently came up with his idea for a Hold JS1 smartphone, a stunning design that won plenty of admirers. Now he has turned his attention to a new idea for a tablet and dubbed it the Hold JS tablet.
This is another very sleek creation and it comes in 7-inch and 10-inch models that include an integrated stand. The 7-inch version would have 16GB of internal storage while the 10.1-inch variety would have 32GB, both expandable via microSD to 128GB.
Specs of the 7-inch tablet include a 2.5GHz Snapdragon 805processor, Adreno 420 graphics, Full HD display, and 3GB of RAM. It has an 8-megapixel rear camera, 3-megapixel front-facing camera, 6000 mAh battery, dual front-facing speakers, and USB 3.0.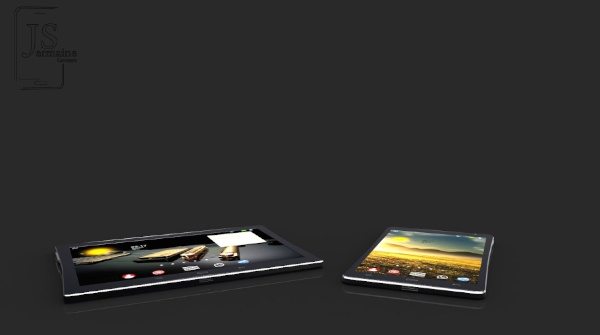 The 10-inch tablet specs include a 2.7GHz Snapdragon 810 CPU, Adreno 510 GPU, Quad HD display, and 4GB of RAM. It has the same camera set-up as the smaller version but steps up to a 6500 mAh battery. Like the Hold smartphone before it we expect that these would be running Smit's JS System 3.0 operating system.
As with the Hold smartphone, the tablet has sides that curve gently inwards to allow for a better grip, and it also has a rounded reverse. We've shown a couple of the many images supplied to us by Smit here and we've also embedded a YouTube video made by the designer showing off the Hold JS tablet that you can view below this story.
Do you like the look of the Hold JS tablets? Maybe you wish one of the major manufacturers would get some inspiration from this latest concept?
Source: Jermaine Smit (Android JS Google+)