Sony Xperia T3 vs Xperia Z2, advantages of each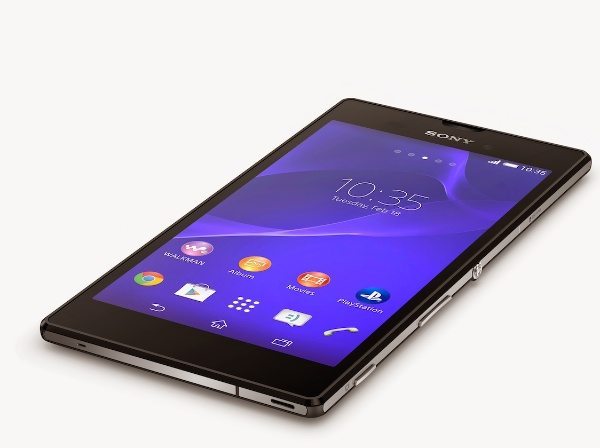 Earlier today Sony officially introduced the Xperia T3 smartphone. This has mid-range specs and one of its highlights is that it's only 7mm thick. The phone will roll out to different regions from late July, and we have a video to share that compares the Sony Xperia T3 vs. Xperia Z2, concentrating on the advantages of each.
Pricing hasn't been announced yet for the Xperia T3 (pictured here) but from the specs we'd expect it to be priced for the middle of the market. Therefore it may seem odd to compare it with the latest Sony flagship, so this should be interesting.
Below our story we've embedded a YouTube video from Total Tech War, and rather than a comprehensive comparison this focuses purely on the highlights of the handsets. The video begins with looking at the advantages of the Xperia Z2 over the T3. Some of these include a 64% faster processor, 4K video capture, and a 1080p display.
The next part of the video continues by showing the benefits of the T3 over the Z3, including the fact that it's 17% thinner, and will have a notably cheaper price. The comparison review could be useful if particular aspects of a phone are important to you, and it includes a lot more pointers than the few we've detailed above.
When you've checked it out below, we'd like to know which has the most appeal to you. Would you be more likely to buy the cheaper Sony Xperia T3 or the Xperia Z2 with its superior specs?