iPhone 6 design with iOS 8 looks authentic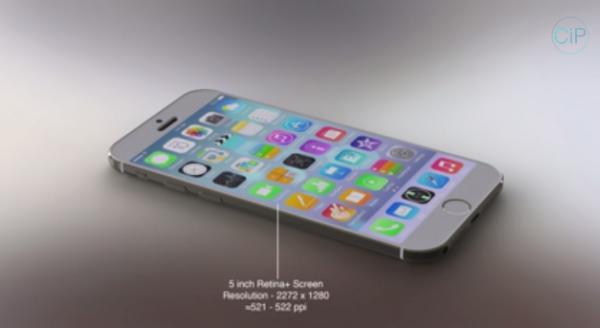 As we progress through the year we are seeing more rumours and speculation about the next smartphone release by Apple, and today we have an authentic looking iPhone 6 design running the iOS 8 operating system.
The image and video that you can see on this page is a concept design of the iPhone 6 by ConceptsiPhone, who have provided us with a number of stylish ideas over the last few months which most recently included a TV Ad.
Now the team are back with a design shown off in a 4K video of an iPhone 6 with a 5-inch Retina display at a resolution of 2272 x 1280. Other features include dual stereo speakers, 13MP rear camera, 5MP FaceTime camera, and a brand new two tone LED flash.
Check out the full video and tell us if you like this design and features.