Samsung Galaxy Tab 4 Nook announced from B&N partnership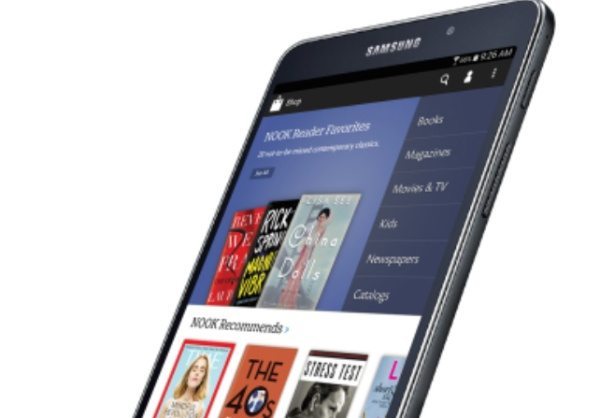 Now here's an interesting development that has arisen from a partnership between Samsung and Barnes and Noble. Back in April Samsung launched its Galaxy Tab 4 lineup, and now the Samsung Galaxy Tab 4 Nook has just been announced.
Specs are said to be exactly the same as the Galaxy Tab 4 7.0 so it has a 1.2GHz quad-core processor, 7-inch display with 1280 x 800 resolution, and 1.5GB of RAM. Although the internal storage hasn't been confirmed, the standard 7-inch Galaxy Tab 4 has 8 and 16GB models, both expandable via microSD.
The key difference will be in the software, as the B&N Galaxy Tab 4 Nook will run the Nook customized user interface. This will provide easy access to B&N content, although other core functionality of Android may be restricted.
It's anticipated that the Galaxy Tab 4 Nook will be unveiled in early August for the US, but there are no details yet on the price. We'll bring you more on the upcoming tablet as we hear it. Would you be interested in this Nook edition of the Samsung Galaxy Tab 4?
Source: Business Wire
Via: GSMArena