Xolo Q1200 now official, shipping from June 10th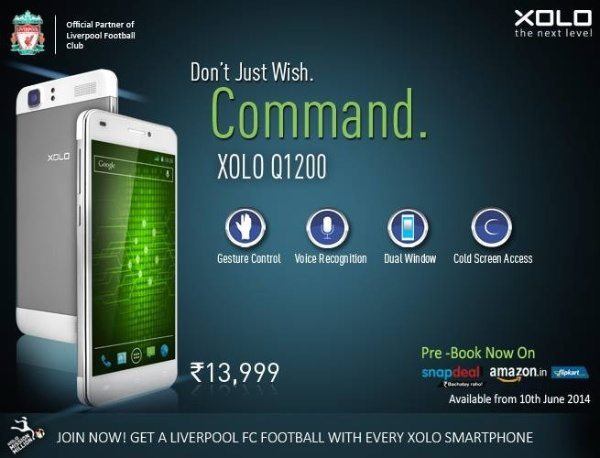 The Xolo Q1200 recently became listed online although the phone had not yet been made official and there was no availability date. We're pleased to say that the Xolo Q1200 has now been made official for India, and it will be shipping from June 10th.
In our previous article on this phone we gave details of specs and also a price for the Xolo Q1200. However, the phone will actually be available at a lower price of Rs. 13,999 rather than Rs. 14,999. It comes in white with a metallic unibody design, and it will be available from various online retailers.
Some of the software features of the Xolo Q1200 include Gesture Control, Voice Recognition, the Float Task dual window feature and more. Do you like the look of the Xolo Q1200 smartphone? Maybe you already have this device on order?
Source: Fone Arena