Micromax Canvas Win W121 first thoughts video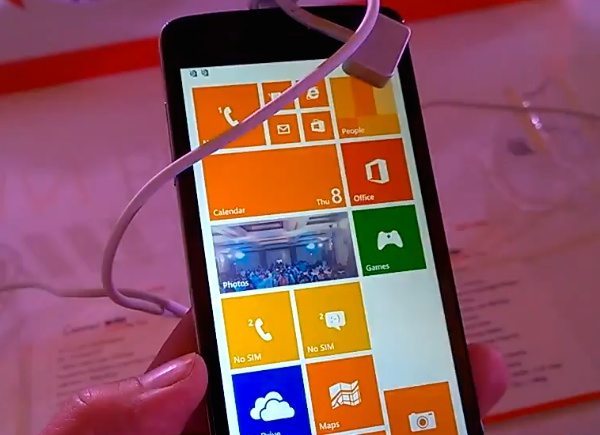 A couple of days ago we brought readers news of the new Micromax Canvas Win W121 and Canvas Win W092 smartphones that had just launched. These will be available across India at some point in early July and today we have an initial look at the Micromax Canvas Win W121 with a first thoughts video.
We've already given specs details of both of these two phones along with pricing. The Win W121 price will be Rs. 9,500 and it has the highest specs of these two new Win handsets. The key specs include a 1.2GHz Snapdragon 200 quad-core processor, 5-inch display with 1280 x 720 resolution, 1GB of RAM, and 8GB of expandable internal storage.
It also has an 8-megapixel rear camera and 2-megapixel front facing camera plus a 2000 mAh battery, and it runs the Windows Phone 8.1 operating system. Embedded below our article today is a YouTube video from 91mobiles that gives a brief early hands-on look at the Win W121.
The video offers some good shots all around the device giving an idea of the design, build and finish. It shows a hardware tour with some close-up looks and details the dual SIM capabilities of the phone with 3G support for one slot. The handset is said to be "very lightweight and comfortable to hold," and looks to be worth more than its price tag suggests.
You can also see Windows Phone 8.1 being run on the device to give an idea of the user interface, and the video also shows some of the included apps. In the summary the reviewer feels that the price is very reasonable given the specs of the device, so this phone could be one you might want to consider if you're in the market for a new smartphone.
When you've taken a look at the video below we'd like to know what you think of the Micromax Canvas Win W121?