HTC One E8 seeing massive sales interest from buyers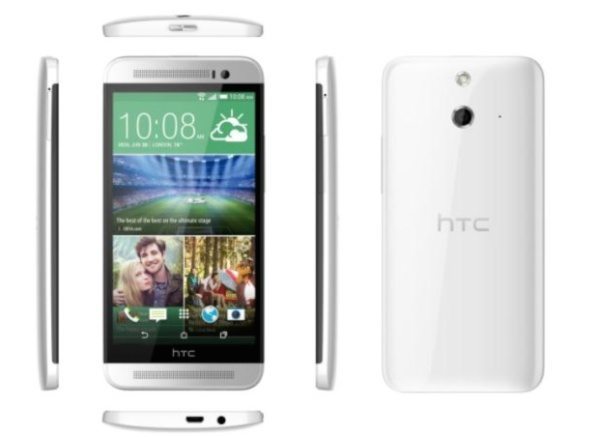 After being rumored for some time the HTC One E8 smartphone was finally made official. This was also formerly referred to as the One M8 Ace and is basically a plastic variety of the HTC One M8 flagship. Given the fact that it has some very nice specs along with a cheaper price than the One M8 we expected the One E8 to be pretty popular. Now it appears that the HTC One E8 is seeing massive sales interest from buyers and will be a huge hit.
The One E8 was officially introduced early this month and specs include a 2.5GHz Snapdragon 801 quad-core processor, Adreno 330 graphics, a 5-inch Super LCD display with resolution of 1920 x 1080 and 441 ppi, 2GB of RAM, and 16GB of internal storage, expandable to 128GB. It also has a 13-megapixel rear camera, a 5-megapixel front-facing camera, a 2600 mAh battery and runs the Android 4.4.2 KitKat OS skinned with HTC Sense 6.
Pre-orders for the One E8 in China saw a big response with more than 2 million units being reserved. However, this is not always an accurate reflection of actual sales as in China potential buyers don't have to make any payment upfront to show an interest. The good news for HTC though, is that the phone has now arrived for sale in China and sold a staggering 50,000 units in just the first 15 minutes of availability.
The news was posted on HTC's official Weibo account, and as the phone has only released in China so far the figures suggest that the phone is likely to be a smash hit for other regions too. The price in China is 2999 yuan, that's around $481 or £284 to give some idea. If you're wondering about the differences between the One E8 and the One M8 you might like to check out a video comparison that looks at the advantages of each over the other.
As the HTC One E8 has specs to rival the Samsung Galaxy S5 and a competitive price, maybe we shouldn't be surprised that it's already selling in huge numbers. Do you think you might be purchasing the HTC One M8 when it releases for your region?
Source: HTC (Weibo)
Via: G for Games