HTC One in real 24 carat gold to be won in free draw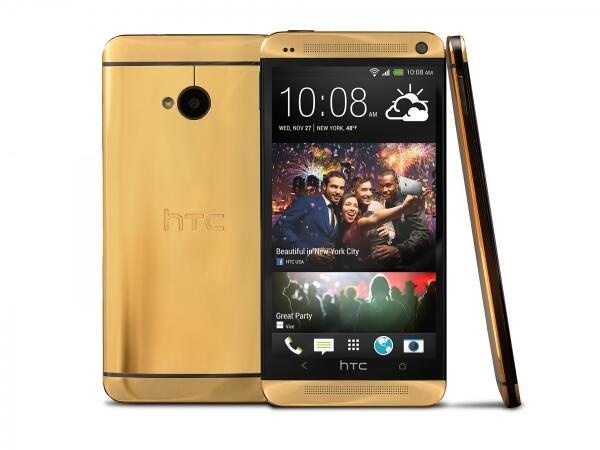 If you're in the UK and are having a nice lazy Sunday with a few minutes to spare, it could be a good idea to use them for an opportunity to win an HTC One in real 24 carat gold. This is up for grabs in a free draw that HTC has arranged via Twitter, but you need to be a UK resident to be eligible to win this very appealing prize.
The promotion to win this bling version of the HTC One is open until 23:59 BST on June 29. The prize is for the SIM-free former flagship HTC One rather than the newer One M8, but nevertheless a 24 carat gold version is still a very exciting prospect. All you need to do to take part is to follow the UK Twitter account of HTC and retweet this status —
To celebrate the #HTCOne winning 'Best Phone of 2013' we are giving away one in 24ct REAL Gold. FOLLOW and RT to win pic.twitter.com/KnQXnaguGk
Your name will then be incuded in the draw for a chance to be the randomly selected winner of this HTC One special limited edition in gold. There is no purchase or payment needed to enter or win so this looks like a 'golden' opportunity (excuse the pun). If you want to check out the full terms and conditions of this HTC prize draw promotion head here for the small print.
You might also want to take a look at a hands-on video of the 24 carat gold HTC One that we shared with readers back in December, to see what you have a chance of winning. Winners will be notified within 7 days of the end of the draw period by a direct Twitter message and need to respond within 5 days to grab the prize.
Will you spend a minute entering this prize draw for your chance to win the real gold HTC One? Good luck, and we'd love to hear from you if you're the lucky winner!
Via: GSMArena