Nexus 5 Android 4.4.4 update review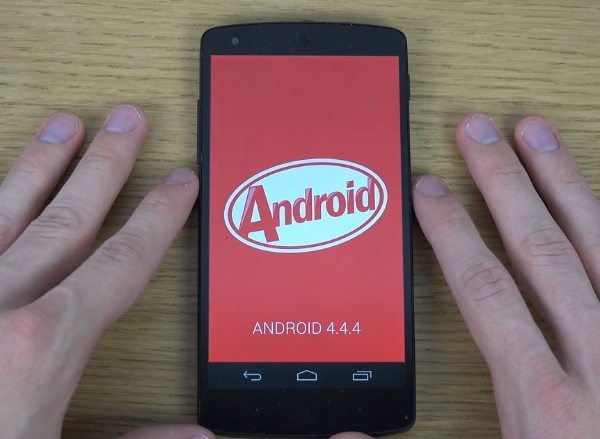 Many Android device users are still waiting for Android 4.4 KitKat to arrive and recently Android 4.4.3 began to roll out for some devices. It rather took us by surprise then, when two days ago we heard reports that Android 4.4.4 KitKat firmware was being released and had started to arrive for some Nexus users. Today we have a video to show readers of a Nexus 5 Android 4.4.4 update review.
We recently reported that some Nexus 5 owners were noting problems that arose with the Android 4.3 update, and this latest firmware update mainly concentrates on security. We have embedded a YouTube video at the bottom of this article that shows a Nexus 5 running Android 4.4.4. At the beginning of the review you'll see that the Nexus 5 is indeed running 4.4.4 and the reviewer firstly notes that much of the update seems to be for behind-the-scenes aspects.
The video then goes on to show the Nexus 5 with the new Google Camera app that is available from the Google Play Store and this gives a quick idea of what's on offer, showing the various settings and modes available. Selected other aspects are included in the review including the new dialer, apps being loaded and more, and one of the misgivings the reviewer has is that the Google Chrome browser doesn't include a reading mode.
Overall it's felt that the Nexus 5 Android 4.4.4 update offers good performance, and that this is a pretty good update that's worth checking out. It will be interesting to know what other users think about Android 4.4.4 KitKat once there has been more time to get to grips with it.
Have you already updated your Google Nexus 5 to Android 4.4.4 KitKat? What are your first impressions of what this update brings to the table? Has everything run smoothly for you or have you noticed any issues? Send your comments to us to let us know, as we're always interested to hear what you have to say.