Microsoft Surface Pro 3 unboxing, setup and overview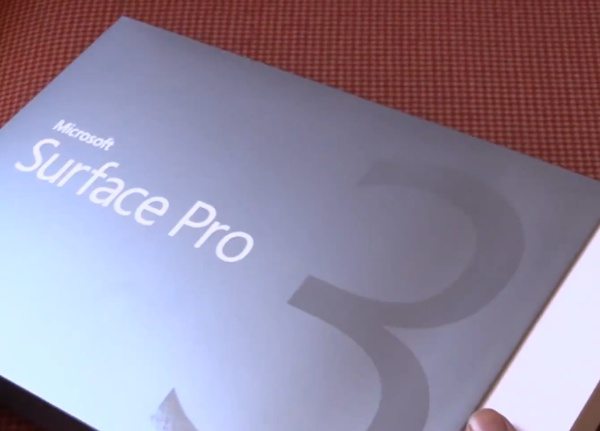 The Microsoft Surface Pro 3 was made official towards the end of May and has just gone on sale in the US. This is a large tablet with a 12-inch display and very decent specs, and a new Type Cover has also been produced. Today we have a couple of videos to share, one showing a Microsoft Surface Pro 3 unboxing, set-up and overview and the other an unboxing of the Type Cover.
We've already given pricing information on the Surface Pro 3 and also some details of the Type Cover and Keyboard Dock accessories for it. Now these unboxing videos from Fone Arena will give an idea of what to expect if you purchase the tablet and also the Type Cover.
The first YouTube video that you can watch under this story is the unboxing of the Surface Pro 3, and it's 17-minutes long so will give you some good insight into this device. It begins by showing the retail packaging and running through many of the specs followed by the unboxing itself.
The very first thoughts of the reviewer on removing the Pro 3 from the box regards how very light the tablet is, and we then see the other contents of the box revealed. It shows the device when it's powered on and a hardware tour that gives a good idea of the design. You'll also see the Pro 3 pen in action, and initial impressions of the new tablet appear to be favorable.
The second YouTube video embedded below shows the Surface Pro 3 Type Cover in its packaging before the unboxing proceeds. The Type Cover is then shown and also another inclusion in the box is a small holder in a matching color that can be attached to the keyboard to hold the pen. The cover is snapped on to the Pro 3 tablet and then the keyboard is shown being used before finally we see how the cover looks on the device when it's not being used.
If you want to read more about the Surface Pro 3 check out our previous articles here. Are you likely to be purchasing the Microsoft Surface Pro 3, and what do you think of the new Type Cover?