Samsung Galaxy Note 4 render has worthy specs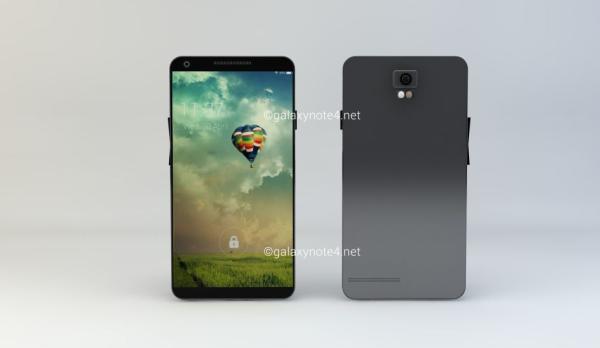 In only a couple of months time the mobile world should be seeing the next phablet smartphone from Samsung, which is a line that has grown in popularity since the release of the original version back in 2011. Today we have a Samsung Galaxy Note 4 render that has some worthy specs.
Samsung has long promised that this year's Galaxy Note 4 will bring an all new design that could still have a 5.7-inch display, but will be different from the current model. Today we have a concept idea of the device that is the work of Rishi Ramesh, who recently provided us with an Android Silver design.
This device has a 5.7-inch 2560 x 1600 resolution Super AMOLED display housed inside a metal form factor while around the back is a large 16-megapixel camera accompanied by twin led flashes, which is capable of 4K video capture.
Under the hood we have either the quad core Qualcomm Snapdragon 805 processor or the Samsung Exynos 5433 chip set, and the design looks to be based on the numerous patents that have leaked recently.
Do you like the look of this design and what do you want to see from the Samsung Galaxy Note 4?
Source: Galaxynote4.net via Concept Phones.