Nexus 7 purchase at Google Play now offers free music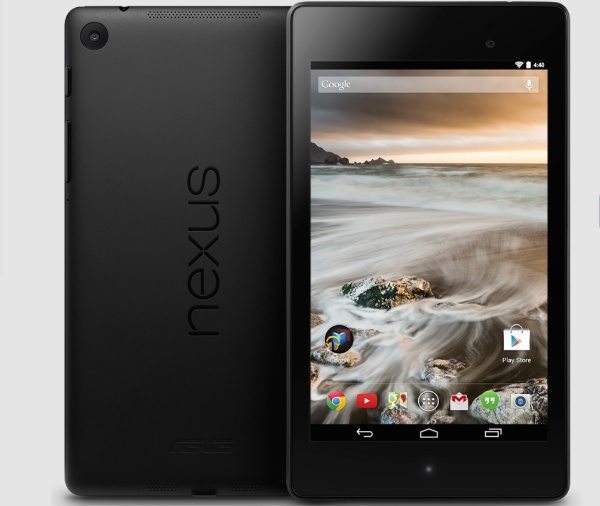 The Google Nexus 7 (2013) released last July and was met with huge positivity from buyers and critics alike. It still has plenty to offer and if you haven't got round to purchasing it yet you might like to know of a new promotion where a Nexus 7 purchase through Google Play now offers free music.
One of the advantages of a Nexus device is that they run pure vanilla Android and are the first devices to receive new Android updates. The Nexus 7 offers a good user experience with great battery life and so even though it's almost a year old it's still worth considering, especially with the deal available now.
Until September 30 this year customers who purchase a Nexus 7 from the Google Play Store will get three months of free unlimited music with Google Play Music All Access. This will give you a good chance to decide if you like it and then you can keep it on for a monthly subscription rate of $9.99.
The Nexus 7 16GB Wi-Fi model is priced on Google Play at $229 while the 32GB Wi-Fi version is $269. If you want the Nexus 7 LTE 32GB model that will set you back $349. As always with these kinds of promotions there are some conditions that apply.
To qualify for the free music offer you must not have previously subscribed to Google Play Music All Access. This detailed deal applies to US residents, but a quick look at the UK Google Play Store shows it available there too. Once you purchase the device through Google Play you'll receive a redemption code to be used when you set up your Google Play music account, and this should be used by September 30.
This is not a tasty price cut offering but does give buyers a nice bonus if they were about to purchase the Nexus 7 anyway. You can see more details about the unlimited music offer at the Google Play Store link below. You might also be interested in our recent article about savings to be had on refurbished Google Nexus 7 models.
Source: Google Play
Via: Phone Arena