New BlackBerry Passport images and browser glimpse video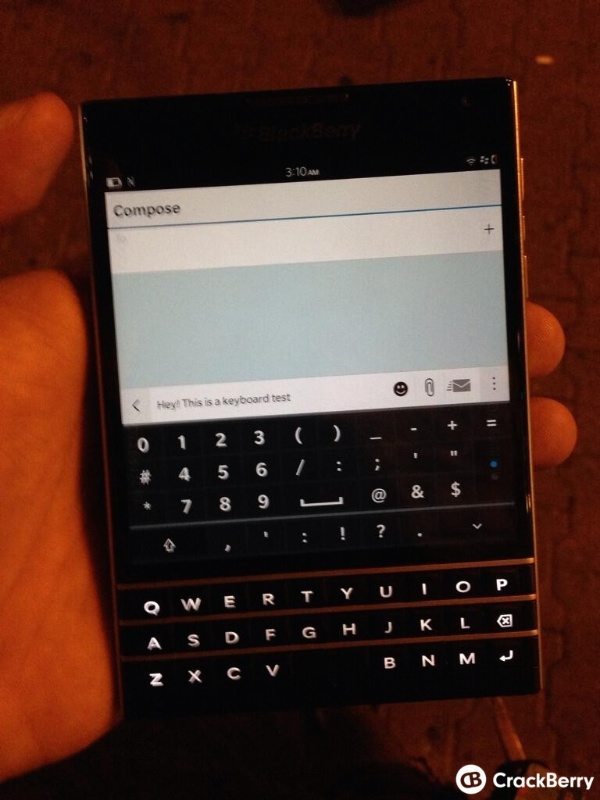 Recently we reported on some new smartphones that were briefly shown off by BlackBerry CEO John Chen after an earnings report and annual meeting. The phones are called the BlackBerry Passport and BlackBerry Classic and they will both release later this year. Now some further images of one of these have emerged, and we can also show you a BlackBerry Passport browser glimpse on video.
Not much has been disclosed so far about the Passport phone but what we do know is that it has a square 4.5-inch LCD screen with 1440 x 1440 resolution, as well as a three-row QWERTY keyboard. The processor of the device hasn't been detailed yet although it's thought to be a step up from the BlackBerry Z30's Snapdragon S4 Pro and could be a Snapdragon 800.
New images have emerged of the BlackBerry Passport in the wild, and we've shown a couple here but you can see more at the source below. The same leaker also supplied some further specs for the phone and the Passport is said to have 3GB of RAM, 32GB of internal storage (expandable via microSD) and a non-removable 3450 mAh battery.
We must point out that these specs have not confirmed by BlackBerry, but if they are accurate then the hardware looks set to impress. Size-wise the phone looks like quite a handful (the image above shows it alongside an iPhone 4 for comparison) and the keyboard looks a little small, although of course this does enable the larger display. It remains to be seen of course whether this kind of styling will appeal to BlackBerry users, or attract new users to the platform.
As well as the new images, below this story we've also embedded a YouTube video. This gives a very brief teaser of the BlackBerry Passport and its browser, although blink and you'll miss it! The phone is expected to release in September.
We'd be interested in hearing your thoughts on the BlackBerry Passport. Does this look like a smartphone that you might consider purchasing? Send your comments to let us know.
Source: CrackBerry
Via: GSMArena