Nokia Lumia 830 or 730 possibly revealed in images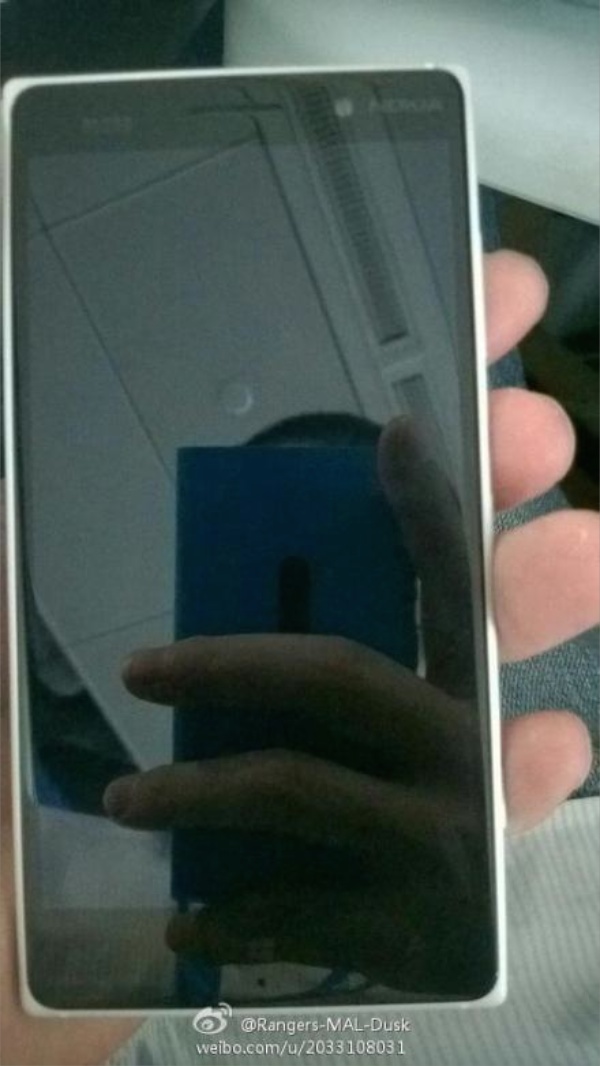 Many readers will be familiar with the Nokia Lumia 820 that released towards the end of last year and it now appears that a Lumia 830 successor could be in the pipeline along with other new Windows Phone 8.1 devices from Microsoft. Some images have been posted online of an unknown handset that could be the Nokia Lumia 830 or possibly the Lumia 730.
Currently there is speculation regarding three WP 8.1 devices that are said to be in development. These are said to be a flagship handset with 3D Touch features dubbed "McLaren," a 4.7-inch mid-range smartphone currently known as "Superman," and also the "Rock," thought to be for the low-end of the market. Now the new leaked images indicate another WP 8.1 handset, and reports suggest the possibility that this is the mid-range Nokia Lumia 830.
The images appeared on the Chinese Weibo site, often a good source for leaked upcoming device information. The handset shown appears to have an aluminum frame and polycarbonate reverse, familiar from the Nokia Lumia 925 and 930. As well as the suggestion that the image could show the Lumia 830, another possibility is also touted, a "Tesla" phone that might be the Lumia 730.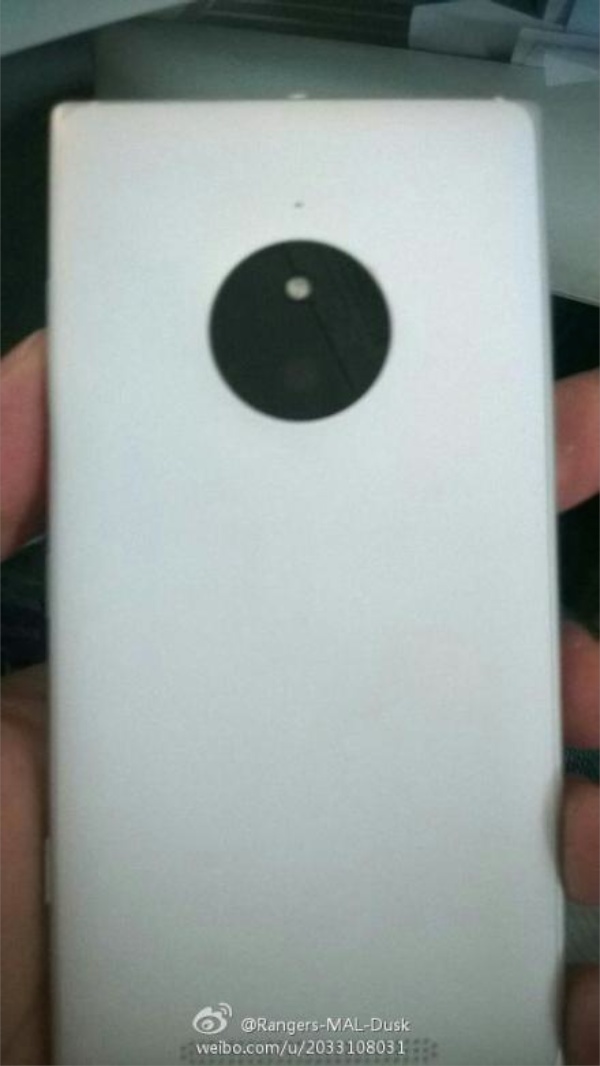 Another thing evident from the leaked images is that this mystery handset has a flat and large camera housing meaning it's not likely to utilize the high-end 41-megapixel sensor used on the Nokia Lumia 1020. Interestingly the device in the photo has capacitive buttons rather than on-screen buttons that are now supported by Windows Phone.
As these are leaked images we have no way of telling whether they are of a real upcoming Nokia phone or not. However, they certainly could be, considering several device leaks on Weibo have turned out to be accurate recently. You might also be interested in a concept version of the Nokia Lumia 830 that we recently shared with readers.
Do you think these new leaked images could show the Nokia Lumia 830 or Lumia 730?
Source: Weibo
Via: WPDang AND The Verge